Why Rent a Luxury Car in Switzerland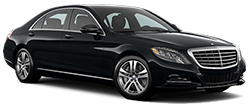 Explore Swiss beauties to your heart's content with a unique luxury car rental from Auto Europe. The joy of driving a high-end vehicle on exquisite Swiss roads can be the highlight of your holiday. Switzerland, the land of extraordinary beauty best known for luxury, watch making, business, and the stunning countryside, is the ideal stage for driving an opulent car!
Popular luxury and sports models in Switzerland: Volkswagen Golf 4x4, Mercedes C Class, BMW 4 Series, Audi A4 Avant Estate, Audi A6, Audi Q5 Quattro, Maserati Quattroporte, Porsche Cayenne Hybrid, Porsche 911 Carrera, Porsche Panamera and other luxurious models.