Auto Europe Car Hire FAQs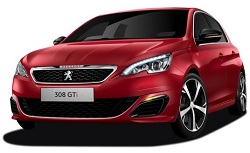 Here at Auto Europe, we strive to make the rental process as simple and hassle-free as possible. We have compiled a list of frequently asked questions and answers for you to have clear information on any topic connected to vehicle hire, be it booking issues, insurance, or special services.
Please take a moment and go through the list of car rental FAQs. Simply click on the topic you are interested in and find the answer you are looking for. We did our most to cover all aspects of car hire, however, should you have any other queries, please do not hesitate to contact us by phone or email. Our team of dedicated agents is available for you from Monday to Sunday.
We will be happy to assist you with any questions you may have and also help you find the best deal for your future holiday car rental. If you are interested in special deals, pay a visit to our promotions page. We are here to help you go through the booking process, explain coverage options and give you a hand with choosing the right vehicle. We hope to hear from you soon!