Why Book an Auto Europe Car Hire
Always an Efficient Rental Experience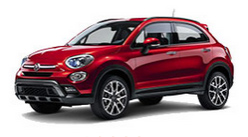 At Auto Europe, we understand how vital it is to have a seamless and peaceful holiday, to have long-lasting and happy memories. We do our best to ensure your trip won't be marred by any unwanted hiccups. With this in mind, we have created our page to ensure your car rental goes smoothly from the time you start searching for your vehicle, through to booking and picking up the car. All our team is dedicated to assisting you at every stage of your trip so that you can travel with peace of mind and make the most of your travels. We do all the rest!
We pride ourselves in the unparalleled experience of having provided worldwide car rental services for over 60 years. Thanks to our highly efficient team, we take responsibility for your travels and have grown to the world's most trusted car rental brand.
Compare Prices, Check Brands' Ratings & Find the Best Deal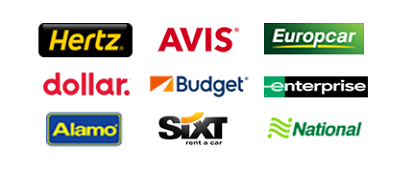 Partners You Can Trust
Auto Europe is at a distinct advantage because we work with trusted vehicle suppliers - companies we have partnered long-term to facilitate our customers with the best service available. On our booking engine you have the possibility to compare rates between our suppliers and check their ratings based on customer experience. Feel invited to click through our page to find the best deal and should you have any questions, pick up the phone and call our reservations specialists who will assist you with any of your queries.
Best Price Guarantee
Searching for the lowest car hire rate online is good, telling us that you have found a better deal than ours is better. We will beat the price and offer you an even better rate. Thanks to a fee cancellation policy (up to 48 hours before the pick-up) you can safely book your car today.
Always There For You, Wherever and Whenever You Need Us
Expert Reservation Specialists
Our dedicated team helps you arrange car hire in over 24,000 destinations worldwide for any occasions, be it a business trip, romantic getaway or a family holiday. Tell us where you're going and what car category you need and we will arrange it for you at the best price available.
Call Centre Service
We are here to assist you at any stage of your trip, before, during and after your journey. Trust us to find you the best deal; our agents will book a car for you and will stay available throughout the duration of your trip. Should you need directions to the rental desk, get a flat tyre or need advice on crossing a country border – you can call us from Monday to Saturday.
Over 24,000 Pick-up Locations Worldwide
With our vast selection of pick-up locations in over 24,000 destinations worldwide, at Auto Europe you are in the best hands to get your car wherever your journey takes you. No matter where you're going, we are here to find a car for you!