Contact Auto Europe
To help you during your travels we are open seven days a week. In order to speed up the communication process, please use corresponding contact emails listed below, so that we can assist you as soon as possible. We strive to provide the highest quality customer service in the industry and we value your trust in Auto Europe. Thank you for choosing us!
Trying to reach us from abroad? For a full list of all of our international phone-numbers, please click here.
Rentals in Progress and Upcoming Rentals
If you have any issues concerning your upcoming rental or rental in progress, our Reservation Department will answer your questions.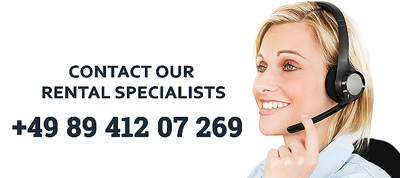 Telephone
: +49 89 412 07 269
Email:
reservations@autoeurope.eu
Monday - Friday: 8am - 9pm
Saturday: 8:30am - 8pm
Sunday: 9am - 9pm
Central European Time
Online Support
:
View or Modify Your Booking
,
Add Payment to a Quote
,
Best Price Guarantee

Completed Rentals
Auto Europe has an award-winning customer service team ready to provide support to all inquiries you may have after you've returned your vehicle to the car rental company.
Telephone
: +49 89 412 07 269
Monday - Friday: 9am - 1pm
Saturday - Sunday: closed
Central European Time
Online Support
:
After Rental Customer Service

Data Protection
You may at any time, request to see the information which is being held by us on you and request to make amendments to this information or delete this information. Please contact us at data-protection@autoeurope.de or use our postal address:

Auto Europe Deutschland GmbH
Landsberger Str. 155
D-80687 Munich
Germany


Other helpful links: