Greece Car Rental Fleet Options
Experience your very own Greek adventure on a memorable holiday in one of the top summer destinations in Europe. Whether you are planning to visit the cradle of philosophy Athens, the unspoilt shores of the Peloponnese or one of the numerous islands in Greece, Auto Europe can accompany you on your trip. Our offers are unbeatable as we can provide you not only with low rates, but also car hire in over 180 countries around the world as well as free cancellation up to 48 hours before pick-up.
Why Rent a Mini Car in Greece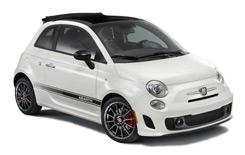 Choose the mini car category for a short tour of any of the Greek islands. The cars from this category are not only super easy to navigate curvy roads, but also economical in fuel consumption and usually are the most affordable to rent. Mini cars are ideal for a trip as a couple but are not suitable for more than four people. Ideally, they can fit two persons and their luggage. Choose a mini car if you are travelling to Greece on a budget.
Most sought after mini car rentals in Greece: Peugeot 107, Volkswagen Up, Kia Picanto, Hyundai Atos, Chevrolet Spark, Citroen C1, Toyota Aygo and many other models.
Why Rent an Economy Car in Greece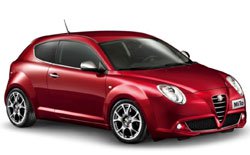 The cars from the Economy category could be right for you if you do not want to miss out on comfort without breaking the bank. Having slightly more space than a mini car, economy cars are good for a maximum four passengers with little luggage, going on short trips in Greek cities such as Athens or Thessaloniki.
Most popular Economy car rentals in Greece: Nissan Micra, Hyundai i20, Volkswagen Polo, Fiat Punto, Volkswagen Polo Hatchback, Ford Fiesta are only some of the economy car rental models in Greece.
Why Rent a Compact Car in Greece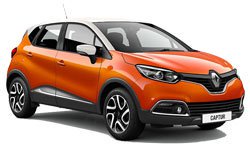 One category higher than Economy, compact cars are more spacious and can fit up to five passengers. Most of the cars on offer include unlimited kilometres so that you need not worry about traversing Greece. If you get carried away on a road trip from Thessaloniki to Chalkidiki, rest assured that you are in a stable, comfortable car. Auto Europe works with the most renowned car hire suppliers in Greece to bring you only the best offers.
Popular compact rentals in Greece are: Opel Astra, Ford Focus,Nissan Note, Suzuki Jimny 4x4, Seat Leon, Toyota Corolla... In addition, you will find even more great compact rental models in Greece on our booking engine.
Why Rent a Mid-Size Car in Greece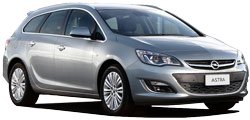 The medium-sized cars from this category are an excellent choice for smaller families with up to two children. With enough room for four or even five passengers and a big boot space, Mid-Size car rentals are highly popular for family holidays and trips with friends who prefer extra legroom
Our popular midsize rental models in Greece: Fiat Tipo, BMW 116, BMW 1, Toyota Corolla, Toyota Avensis, Audi A3, Opel Zafira, Suzuki Grand Vitara and others.
Why Rent a Family Size Car in Greece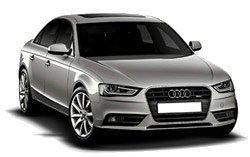 As the name itself suggests, this car rental category is best suited for families with children who need a lot of space during their travels. With more boot space than Mid-Size cars and sleek design, these models offer even more comfort and also a light touch of luxury. You can choose between various models depending on the number of passengers and your overall needs.
Popular Family Size rental models in Greece: BMW 3 Series, Volkswagen Transporter (up to 9 passengers), Fiat Doblo, Opel Vivaro, Nissan Evalia (up to 7 passengers), Volkswagen Passat Diesel and similar models.
Why Rent a Luxury Car in Greece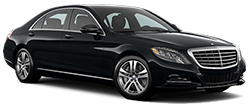 Reasons are many and the top ones are the comfort, design, and a unique experience of driving a convertible along the coast of Crete or Santorini or perfectly matching the extravagant summer scene of Mykonos. Book upscale cars fit for a king and queen, and make a statement in one of such grandiose vehicles provided by Auto Europe.
Popular luxury and sports models in Greece: Mini Cooper Cabrio, Mercedes C Class Convertible, Mercedes E200, BMW X3, Audi Q5, Volvo XC90, Mercedes ML 320 and others.
Why Rent an SUV in Greece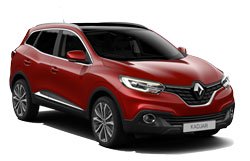 An SUV vehicle is a guarantee of stability on the road, superb design and plenty of comfort readily available for the entire family. The SUV vehicles on offer can take up to seven passengers depending on the exact model and usually come as rentals with an unlimited kilometres range. Rent a comfortable SUV and treat the whole family with a superb travel experience in Greece.
The SUV vehicles on high demand in Greece: Suzuki Jimny, Suzuki Grand Vitara, Skoda Yeti, Nissan Qashqai, Suzuki SX4, Volkswagen Tiguan, Jeep Renegade and many other cars.
Why Rent a Van in Greece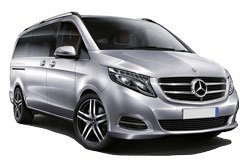 Groups of friends or larger and extended families will benefit from a van rental in Greece. This type of car rental is ideal for multiple passengers and will save the whole party plenty of money on taxi and public transport costs. Leave money worries behind and enjoy travelling together in a van rental in Greece.
Popular Van rentals in Greece: Fiat Scudo, Volkswagen Transporter, Opel Vivaro, Nissan Evalia, Fiat Doblo, Mercedes Vito and many others.
Round up your Greek holiday arrangements with a car rental from Auto Europe. Book a car easily on our website - fill in the form on the booking engine and just follow the three steps to easy booking. You can also call our reservations team on +49 89 380 356 76. They are here for you seven days a week!