What does Zero Excess mean when I book a car rental?
The term excess means the amount you will have to pay if your car is damaged or stolen during your rental. The amount is a set percentage of the estimated cost of the damage. The amount is specified during the booking process and in the terms and conditions of your rental. The sum is dictated by the vehicle category and the local supplier's policies.
In order to fully remove this charge, Auto Europe offers you the advantage to purchase Car Rental Zero Excess coverage during the booking process. Local car rental suppliers also offer this option, however, by purchasing this directly with us during the booking procedure, you will speed up the collection process on the day. It is important to note that Zero Excess coverage applies to certain types of damages and certain elements such as the wheels, roof, undercarriage, glass and tyres may be excluded. If these excluded parts are damaged during your rental. you will still be liable for them and charged accordingly.
How does Zero Excess work for car rentals in the US?
When you rent with Auto Europe in the USA, our Zero Excess comes as standard with all rentals. With most suppliers, the standard rate will also come with an extended coverage that includes; wheels, glass, underside and the vehicles roof. If you happen to choose Avis or Budget as your rental supplier, then the basic Zero Excess rate will include a zero excess in case of theft or damage to the bodywork, plus a refundable excess for glass and wheels. Make sure to read the terms and conditions of the offer you choose, as the conditions may be different depending on the supplier and car category selected. For total peace-of-mind, Auto Europe also provides a specific coverage for customers wishing to travel within the USA. With all the aforementioned benefits of the Zero Excess, our special rate called Zero Excess with Super Breakdown Cover also provides a refund on the following:
Credit card fees up to a maximum of €150
Administration fees up to a maximum of €150
Immobilisation fee
Unused rental days due to medical, accident or vehicle damage
Damage caused to vehicle undercarriage, roof, wheels, glass and tyres
Damage caused to additional items such as GPS, Child car seat, etc.
If you need to make a claim, you must pay the car rental supplier first, and then claim back this amount with Auto Europe. It is important when making a claim with Auto Europe that you provide all the required documents to receive your refund as quickly as possible.
What to do if you have an accident or the vehicle is stolen?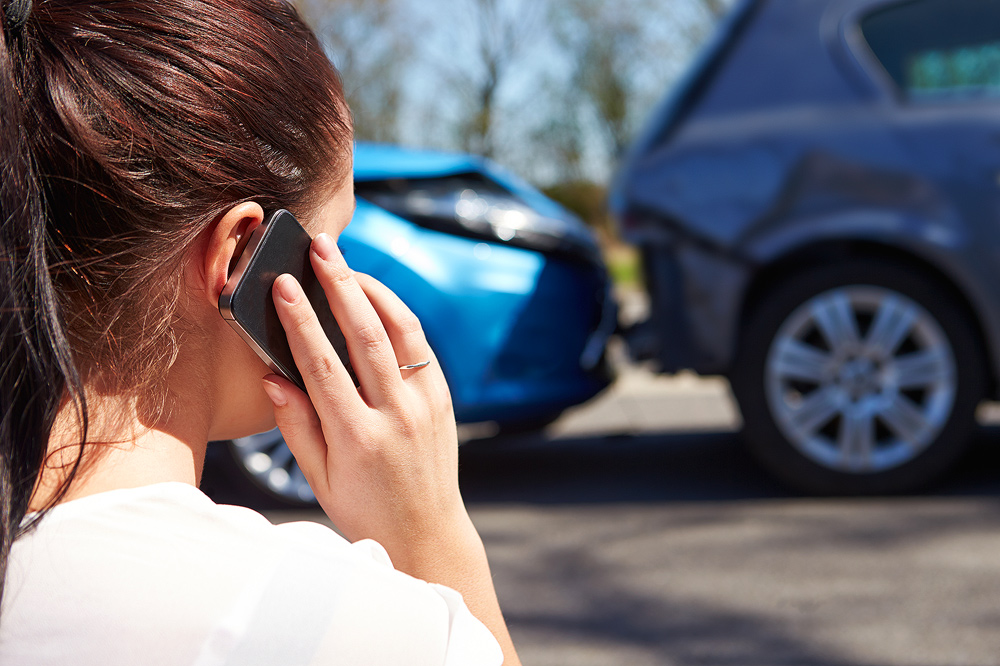 In the unlikely event that you happen to be involved in a road traffic accident, have your vehicle stolen or discover vehicle damage that wasn't there upon collection – do not panic and stay calm. In all cases Auto Europe is here to help and provide advice. It is important that you do the following procedure:
Contact the Police:
It is vital to obtain a police report regardless of how insignificant the damage is, or if the vehicle is stolen. If involved in an accident with a third party, then a filed police report is mandatory, with the third parties full details noted.
Contact the Rental Supplier:
It is important to contact your local car rental supplier within 24 hours. Details like telephone number for your car hire supplier can be found on your contract and rental voucher.
Take Photos/Video:
If you have the means to do so, take detailed photos or video evidence of the damage(s).
Complete Rental Supplier Accident Report:
Once your rental has come to an end, you will need to complete an accident report, duly signed, with your car rental supplier.
What if the local supplier insists that you purchase additional coverage?
Local car rental employees are also often tasked with the job of selling you additional products and features. One such task is that of insurance coverage, which is often mentioned upon collecting the vehicle. Generally, all coverage options offered by the local supplier's employees are optional. If you arrive to pick-up your vehicle, and you are offered coverage with the purpose of removing your excess, then this will more than likely not be required because you would have already purchased this through Auto Europe.
You may be offered additional insurance to cover certain parts of the vehicle, that the basic insurance offered by the supplier through Auto Europe does not cover. The decision to purchase this additional coverage locally is totally optional, and it is up to you whether or not you do so. Auto Europe offers a Super Cover product which in essence covers these vehicle parts, therefore we highly recommend purchasing this during our booking process.
If you have any further questions in regards to Auto Europe's Zero Excess and Refundable Excess with Super Cover products, then please call one of our reservation agents on +49 89 412 07 269. Our products are designed to give you total peace of mind during your holiday, providing you with a smooth and stress-free rental experience.