Turkey Car Rental Fleet Options
Why wouldn't you consider car rental in Turkey for your next trip and let Auto Europe arrange your rental at the best prices and conditions? Globally recognised as one of the best car rental brokers with the longest experience in the industry, Auto Europe can guarantee the best price and the service of our award-winning customer service.
Why Rent a Mini Car in Turkey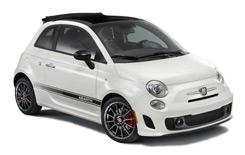 Mini cars are an affordable and efficient way of getting around in busy cities and hilly villages, especially if you are carrying only a little luggage and your travel party does not number more than two or three people. Mini cars can actually seat up to four people, but this would minimize the comfort as they are the least spacious cars from our offer.
Most popular Mini car rentals in Turkey: Hyundai i20, Renault Clio, Nissan Micra, Peugeot 208, Volkswagen Polo and other cars.
Why Rent a Economy Car in Turkey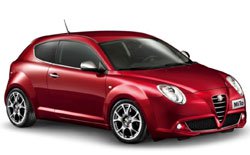 Another car class suitable for solo travellers or couples with a small amount of luggage is our Economy rental class, best for shorter city rides. When renting Economy cars in Turkey, you can surely stretch your pound further and travel with peace of mind around Turkish cities or even along the Turkish Riviera. These cars will effortlessly take you to the nearby beaches and tourist attractions.
Most popular Economy car rentals in Turkey: Hyundai i20, Renault Clio, Nissan Micra, Peugeot 208, Volkswagen Polo and other cars.
Why Rent a Compact Car in Turkey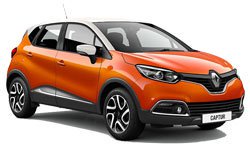 The variety of Compact cars on offer and their efficient fuel economy will impress you. The vehicle size is big enough for comfort, yet compact enough for easy parking. Their advantage over the Mini and Economy class is more space and a greater variety of available models. You can hardly go wrong with this all-around car class.
Popular compact rentals in Turkey are: Fiat Egea, Renault Symbol, Hyundai Accent Blue, Fiat Linea Diesel, Ford Focus, Renault Megane, Peugeot 301 and similar models.
Why Rent a Mid-Size Car in Turkey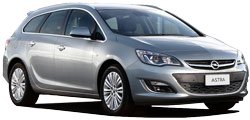 If you are looking for a great combination of function and cost efficiency, you should definitely consider our Mid-Size car class in Turkey. Suitable for a few passengers with more luggage, Mid-Size vehicles will give you the comfort of more legroom and space for an extra suitcase. With a wide variety of models ranging from sedans to wagons, we can find you the perfect car for your trip.
Our popular Mid-Size rental models in Turkey: Ford Focus Diesel, Opel Astra Diesel, Nissan Qashqai, Nissan Juke, Renault Fluence, Renault Kadjar, Mercedes A Class Diesel and other models.
Why Rent a Family Size Car in Turkey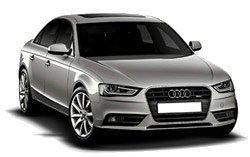 A separate boot, extra legroom and sleek design best describe our Family Size car rental category. Are you after more space in a rental car during your Turkish holiday? The sure-fire way to get ample storage space and added comfort on the road is our Family rental category in Turkey. If you are used to driving larger cars with a separate boot, Family car class is the go-to rental class for you. It will prove ideal for longer drives with children as well.
Popular Family Size rental models in Turkey: Volkswagen Passat Diesel, Skoda Superb, Nissan Qashqai Diesel, Mercedes CLA 200, Peugeot 3008, Opel Insignia, Mercedes C Class and other models.
Why Rent a Luxury Car in Turkey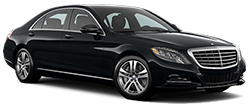 Turkish delight can take on a new meaning with our Luxury cars in Turkey! Master the roads down the Turquoise Coast in a convertible and soak in the beautiful vistas of the mountains and the glimmering sea. Have your share of glamour and enjoy it to the max on your next visit to Turkey!
Popular luxury and sports models in Turkey: Mercedes C Class, Mercedes CLA, Mercedes E 180, BMW 520, Volvo XC60, and other cars.
Why Rent an SUV in Turkey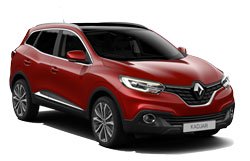 SUVs represent a sturdy and stable car class quite popular among our clients. Due to the high demand, we recommend booking several months in advance, especially if you are booking for the summer. SUVs are especially recommended if you need ample storage room for suitcases or sports equipment.
The SUV vehicles on high demand in Turkey: Nissan Qashqai, Nissan Juke, Peugeot 3008 and similar models.
Why Rent a Van in Turkey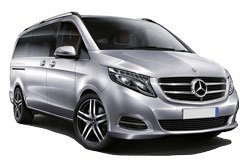 Are you travelling in a group of up to twelve passengers? Our Van rentals might be the right solution for your trip. More affordable than several rentals simultaneously, Vans will provide you with enough room not only for passengers, but also for your luggage. Our tip – book a van with more seats than expected passengers so that you have even more extra space for suitcases.
Popular Van rentals in Turkey: Ford Transit, Mercedes Vito, Dacia Lodgy, Renault Traffic and other similar vehicles.
We hope that our fleet guide to rental vehicles in Turkey has provided you with more insight and information as to what rental options would be the best for your needs. Please give us a call on +49 89 380 356 76, or book online in three easy steps. Our booking engine is secure and you can book a car easily from the comfort of your own home.