Sweden Car Rental Fleet Options
Car rental in Sweden with Auto Europe is a great way to satisfy your curiosity and indulge the traveller in you. The less-travelled Scandinavian natural gems are waiting to be explored and a car rental is surely the best way to stay flexible on your trip. Auto Europe partners with all major international and domestic car rental companies to bring you only the best cars at the best prices on the market. If you are wondering what sort of rental cars are on offer in Sweden, please take a look at our guide below.
Why Rent a Mini Car in Sweden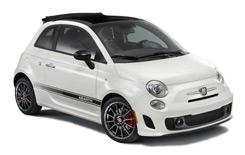 A great way to get around if you are not planning to drive long distances is a car from the Mini rental category. This is a popular choice for couples travelling light, as Mini cars are rather small and unsuitable for more than two people. Although they can normally seat up to four passengers without luggage, they are ideally suited to accommodate two people and take them on shorter trips within a city. Explore Stockholm with a mini car or visit Gothenburg on your tour of Scandinavia!
Most popular Mini car rentals in Sweden: Mitsubishi Mirage, Ford Fiesta, Chevy Aveo, Toyota Yaris, Fiat 500, Hyundai Accent, and many others.
Why Rent a Economy Car in Sweden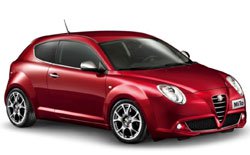 Good for solo travellers or couples, Economy cars in Sweden come in a wide variety of models and are a cost-efficient way to get around. Save not only money on public transport with an Economy car, but also your precious holiday time. With a good car rental in Sweden, you will have much less to worry about when it comes to planning some quality pastime.
Most popular Economy car rentals in Sweden: Renault Clio, Ford Fiesta, Seat Ibiza, Kia Rio, Opel Corsa and other similar cars.
Why Rent a Compact Car in Sweden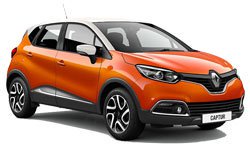 A Compact car rental in Sweden, without a high price tag, is a fantastic combination of fuel-efficiency and sufficient space. Choose between estate cars or hatchbacks from the large fleet of our rental partners. A Compact car is a great choice if you are planning a day trip to the Swedish countryside or a weekend trip anywhere in Sweden.
Popular compact rentals in Sweden are: Renault Captur, Renault Megane Estate, Ford Focus, Kia Ceed, Volkswagen Golf, Toyota Auris Estate and similar models.
Why Rent a Mid-Size Car in Sweden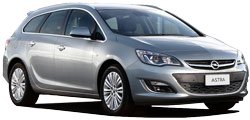 Mid-Size cars make for an excellent choice as holiday or business trip vehicles. You will find enough space to seat up to five passengers. Opting for an estate car will provide you with additional trunk space for even more luggage. Mid-Size car rentals will serve you well regardless of the purpose of your trip to Sweden. At quite a low price tag for cars which such characteristics, it is not surprising that they rent out quickly. Hurry up and make a reservation on time.
Our popular Mid-Size rental models in Sweden:: Volkswagen Golf Estate, Volvo V40, Skoda Octavia Wagon, Audi A3, Skoda Yeti, Toyota Auris Wagon or similar car models.
Why Rent a Family Size Car in Sweden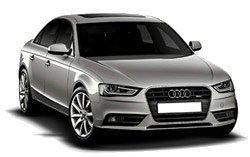 Are you in a need of more space for plenty of luggage and several passengers? A Family size car will perfectly meet your needs during a holiday in Sweden. Opt for additional equipment such as ski racks if you are planning a blazing winter adventure, and take advantage of a separate boot, extra legroom, and a reliable design that will make even longer family rides more comfortable.
Popular Family Size rental models in Sweden: : Volkswagen Golf Estate, Volvo V40, Skoda Octavia Wagon, Audi A3, Skoda Yeti, Toyota Auris Wagon or similar car models.
Why Rent a Luxury Car in Sweden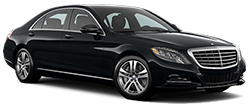 Enjoy your stay in Sweden to the max with a luxury rental car from Auto Europe. What awaits you is ultimate comfort while driving popular premium automotive brands. Have a special treat on your next holiday in Sweden!
Popular luxury and sports models in Sweden: Audi A6 Estate, Volvo XC90, and Ford Transit for up to nine passengers.
Why Rent an SUV in Sweden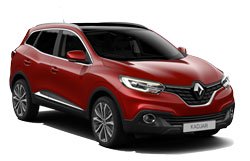 If you are visiting Sweden with your family or friends, you could benefit from ample legroom and additional luggage space offered by SUV cars. Reliable and sturdy, SUVs are a highly popular choice in Sweden, especially if you are headed to the countryside with rugged terrain, or on longer road trips. Explore Sweden in an SUV and be sure to book in advance, as these cars are quickly rented out due to a high demand.
The SUV vehicles on high demand in Sweden: Skoda Yeti 4x4, Volkswagen Tiguan, Mitsubishi Outlander, Volvo CX90, Nissan X-Trail 5+2 and many others.
Why Rent a Van in Sweden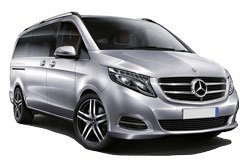 Take the whole family on a memorable road trip with a Van rental in Sweden. Cheaper than renting two or three cars at the same time, this option has always shown as quite affordable when travelling with a larger group of people. Some vans, which are part of our car rental partners' fleet, can seat up to twelve people, and have all amenities to make your driving holiday comfortable.
Popular Van rentals in Sweden: Ford Transit, Volkswagen Sharan, Volkswagen Caravelle, Nissan Primastar, Nissan X-Trail, Opel Vivaro and many other models.
Utilise our booking engine to make a reservation in three easy steps. If you are still in doubt as to what car category to choose for a self-drive holiday in Sweden, do not hesitate to get in touch with Auto Europe's reservations team on +49 89 380 356 76. We are happy to answer all your questions and help you choose the best car for your needs.