Slovenia Car Rental Fleet Options
Slovenia is known as one of the most beautiful central European countries with breathtaking nature. Slovenian Alps, lakes and caves draw more and more tourists every year. As a relatively small and compact country, Slovenia is ideal for weekend getaways and short road trips. You have come to the right place if you are planning your holiday. Auto Europe can provide you with the best car rental deals for Slovenia. Below is our fleet guide of the vehicles available in Slovenia.
Why Rent a Mini Car in Slovenia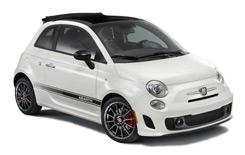 Mini cars are perfect for short drives and driving between towns and villages in Slovenia. If you are not planning a long drive and are carrying only little luggage, go for a Mini car as this category is usually the cheapest. Their rental price is comparatively low and their small but powerful engines are also quite fuel-efficient.
Most popular Mini car rentals in Slovenia:Volkswagen Up, Renault Twingo, Peugeot 107, Chevrolet Spark and similar cars.
Why Rent a Economy Car in Slovenia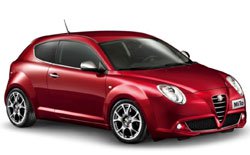 The next car rental category is Economy, where cars are slightly bigger than Minis, but still easy to maneuver and cheap to run. If you are travelling with limited luggage and do not require ample legroom or storage space, Economy cars may be the right choice for you. Browse through our booking engine results to check the available cars.
Most popular Economy car rentals in Slovenia:Opel Corsa, Renault Clio, Peugeot 208, Volkswagen Polo, Fiat Grande Punto, and other similar models.
Why Rent a Compact Car in Slovenia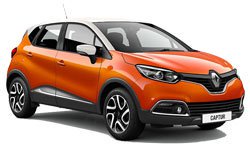 Get out in the mountains and explore Slovenian lakes, old castles and fortresses with a practical Compact car rental from Auto Europe. As this car category includes a large number of various car makes and models, you will most certainly find a suitable vehicle for your upcoming adventure.
Popular compact rentals in Slovenia are: Renault Megane, Volkswagen Golf, Peugeot 310, Peugeot 308, Chevrolet Lacetti, Opel Astra or similar models.
Why Rent a Mid-Size Car in Slovenia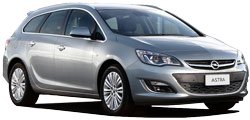 Perhaps the ideal marriage of comfort and price, Mid-Size car rentals is one of our clients' favourite choices for Central Europe. Versatile and having a great value for money, Mid-Size category cars are great for couples or small families travelling around Slovenia. They are comfortable and reliable vehicles offered by many of our business partners.
Our popular Mid-Size rental models in Slovenia:: Skoda Octavia, Peugeot 3008, Volkswagen Touran, Renault Grand Scenic, Peugeot 5008, Mazda 3, Mercedes B Class and similar cars.
Why Rent a Family Size Car in Slovenia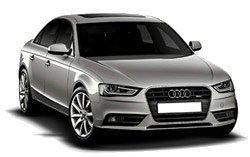 A separate boot, extra legroom and sleek design best describe our Family Size car rental category. Offering a lot of space for passengers along with their luggage, Family Size cars are comfortable and spacious enough to seat up to five people with two or three suitcases. This is a wonderful alternative to often costly taxis and questionably reliable buses and trains, where the transport grid does not always cover all those beautiful places in Slovenia.
Popular Family Size rental models in Slovenia: Volkswagen Passat, Volvo S60, BMW 3 Series, Mercedes C Class, Volvo S70 and others.
Why Rent a Luxury Car in Slovenia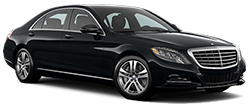 Luxury rentals need no special introduction as they are a promise of comfort and style. These cars are produced by premium automotive brands. We have several options to choose from in Slovenia. Each of them will add a touch of glamour to your holiday experience.
Popular luxury and sports models in Slovenia: Mercedes C Class, Volkswagen Multivan and others.
Why Rent an SUV in Slovenia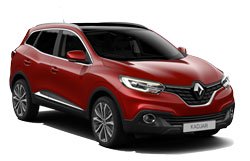 SUVs are fantastic for challenging terrains and roads. They are firm, stable and reliable vehicles which will safely take you around the Slovenian alpine area. Keen skiers and snowboarders can profit from booking extra roof racks to fit the winter equipment. Snow fun can begin with a sturdy SUV! These vehicles are also quite popular in the summer because of their fantastic features and spacious interior.
The SUV vehicles on high demand in Slovenia: Opel Mokka, Audi Q5 Quattro, Audi Q3, and similar vehicles.
Why Rent a Van in Slovenia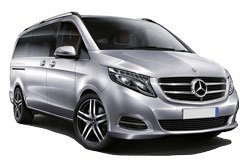 Van rentals are a great way of travelling with a larger group which can number up to twelve people. Consider a van rental in Slovenia to keep your group together. Not only more fun and practical, but this is also a cheaper way of travelling in a rental car.
Popular Van rentals in Slovenia: Opel Vivaro, Volkswagen Sharan and others.
We hope our fleet guide in Slovenia has helped you make an informed choice for your upcoming rental. Book simply using our booking engine or give our reservations agents a call on+49 89 380 356 76 seven days a week!