Slovakia Car Rental Fleet Options
Auto Europe gives you the opportunity to rent cars in 24,000 locations in 180 countries worldwide. Slovakia, a small country in Central Europe is one of our rental destinations. Nestled between Poland, Czech Republic, Austria, Hungary and Ukraine, this mountainous country is placed right in the heart of Europe. The best option for getting around Slovakia is a rental car. Below, you will find the characteristics of all car categories available for rent in Slovakia.
Why Rent a Mini Car in Slovakia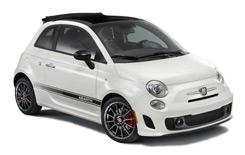 The smallest category in our Slovakian rental fleet, the Mini class is recommended for two people sightseeing the city. Pick up a Mini car for a romantic getaway in Bratislava with your significant other. Mini vehicles provide storage for two carry-on bags and are very economical with fuel.
Popular Mini Car Rental Models: Fiat Panda, Suzuki Swift, Skoda Citigo and other models.
Why Rent an Economy Car in Slovakia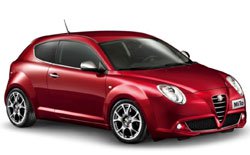 The Economy category features swift urban vehicles with low fuel consumption, suitable for groups of four people. Not only economical to rent, but also cheap to run, these budget-friendly cars provide storage for one big and one carry-on bag.
Popular Economy Car Rental Models: Skoda Fabia, Fiat Punto, Ford Fiesta and other models.
Why Rent a Compact Car in Slovakia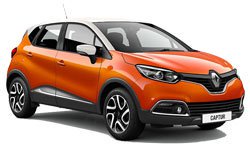 Larger than Economy cars, the Compact category is also economical with fuel, but offers more space for passengers. Optimal for four passengers, the vehicles provide storage room for two large and one carry-on bag. Book a Compact car if you are planning to travel outside of town.
Popular Compact Car Rental Models: Opel Astra, Ford Focus, Peugeot 308 and other models.
Why Rent a Mid-Size Car in Slovakia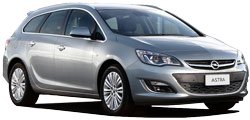 The Mid-Size category presents itself as a fine solution for countryside trips. Equipped with powerful engines, the Mid-Size cars are well suited for city hopping. Pick up a Mid-Size car in Bratislava and visit Vienna, located only one hour away. These vehicles have ample legroom and can store two large suitcases and one carry-on bag.
Popular Mid-Size Car Rental Models: Skoda Rapid, Ford C-Max, Skoda Octavia and other models.
Why Rent a Family Size Car in Slovakia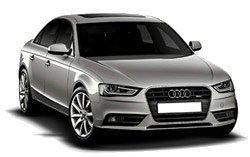 We recommend the Family category for groups of friends or families travelling with children. The cars within this category have plenty of room for passengers and thanks to their spacious boot, there is enough storage place for two large pieces of luggage and two carry-on bags.
Popular Family Size Car Rental Models: Ford Mondeo, Opel Insignia, Peugeot 508 and other models.
Why Rent a Luxury Car in Slovakia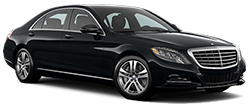 Stretch your budget a little bit further and upgrade your rental car to the Luxury category. Our prestige fleet is a guarantee of a comfortable travel in cars with modern design, powerful engines and top-notch on-board features.
Popular Luxury Car Rental Models: Mercedes V Class, Volvo XC60 and other models
Why Rent an SUV in Slovakia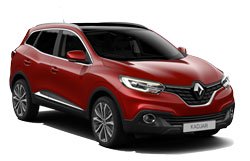 Rent an SUV if you are planning to travel to the Tatra Mountains, the highest range of the Carpathian Mountains. The SUV cars are equipped with powerful engines to drive you through the most demanding terrain without a hassle. SUVs are also known for their spacious and comfortable interiors.
Popular SUV Car Rental Models: Ford Kuga, Volvo XC 60 and other models.
Why Rent a Van in Slovakia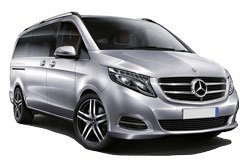 Groups of friends and larger families can profit by renting the Van category car. Picking up a Van helps you to save on your budget, compared to renting two Mid-Size cars. Moreover, the driver and passengers will be happy to see how comfortable it is to travel in a Van. These vehicles are also able to store your entire luggage.
Popular Van Rental Models: Ford S Max, Ford Galaxy, Ford Turneo and other models.
If this short guide has helped you to choose your next car rental, please visit our booking engine to make a reservation in three easy steps. Should you need further assistance in finding the right car for your travel needs, please contact one of our rental specialists by calling our office on +498941207269 or by emailing us at reservations@autoeurope.eu.