Serbia Car Rental Fleet Options
Located in the southern part of Europe, Serbia belongs to the Balkan countries, a land of rich culture with a long and turbulent history. The country's capital city, Belgrade, is one of the oldest cities in Europe with a history stretching back more than seven thousands years. Make the most of your travels by driving at your own leisure with a cheap car rental in Serbia from Auto Europe. Pay a visit to Novi Sad or the famous Vrnjacka Banja Spa, cruise through the scenic mountains and visit the picturesque villages in the countryside. Select the best car for your travels in Serbia with the help of our guide to the many rental categories available in the country.
Why Rent a Mini Car in Serbia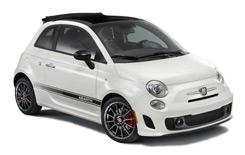 Our rental fleet in Serbia opens with the smallest category, the Mini class. These vehicles are best for travelling alone in large metropolises, or romantic getaways in Belgrade. This category provides luggage room for one large suitcase and one carry-on bag. Economical with fuel, mini cars are also easy to park and manoeuvre through the city's busy streets.
Popular mini rental cars in Serbia: Chevrolet Spark, Skoda Citigo, Volkswagen Up and other models.
Why Rent an Economy Car in Serbia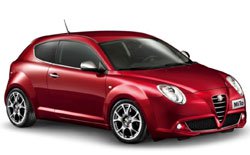 Slightly larger than the Mini category, Economy cars are better suited for more travellers. They provide seating for up to five people and also have more space for your luggage without compromising on fuel costs. Cheap to rent and run, the economy category is recommended for urban trips and city hopping.
Most popular Economy car rentals in Serbia: Ford Fiesta, Toyota Yaris, Skoda Fabia and other models.
Why Rent a Compact Car in Serbia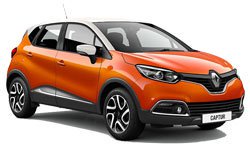 Providing you with more legroom and luggage space, the compact category is a very popular choice among travellers due to its universal features. Equipped with engines powerful enough to take you and your travel companions to the countryside, the compact vehicles are economical with fuel, allowing you to save during your travels with a group of up to five people.
Popular compact rentals in Serbia are: Ford Focus, Opel Astra, Renault Megane and other models.
Why Rent a Mid-Size Car in Serbia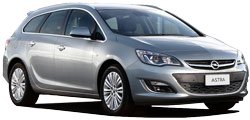 If you are planning to drive through the countryside of Serbia, we recommend the Mid-Size category with ample legroom and a spacious boot. These cars take on board five people and are comfortable to drive for long distances. The Mid-Size category has the capacity to accommodate two large pieces of luggage and one carry-on bag.
Our popular Mid-Size rental models in Serbia: Skoda Octavia, Renault Fluence, Fiat Tipo and other models
Why Rent a Family Size Car in Serbia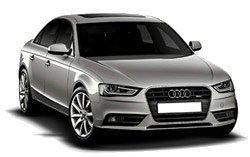 Family Size cars are a great choice for groups of up to five people or families with children. With a boot compartment accommodating two large pieces of luggage and two small carry-on bags, you'll be able to take all your belongings with you on the road trip. Additionally, vehicles within this class are popular for their spacious interiors, so that all passengers can enjoy long rides in the countryside.

Popular Family Size rental models in Serbia: Toyota Avensis, Volkswagen Passat, Skoda Yeti and other models.
Why Rent a Luxury Car in Serbia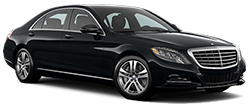 If you are looking for something out of the ordinary for your travels in Serbia, you have come to the right place! Thanks to our trusted suppliers, Auto Europe has an outstanding offer on luxury car rental. Enjoy the ultimate driving experience by sitting behind the steering wheel of these cutting-edge designer vehicles with powerful engines and plenty of on-board features.
Popular luxury and sports models in Serbia: Mercedes E Class, Volvo XC90 and others models.
Why Rent an SUV in Serbia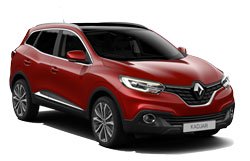 Those travelling to the mountainous parts of Serbia may take a look at our SUV fleet to ensure maximum comfort while driving through the country's demanding terrain. These powerful cars promise an effortless drive through the hills and valleys of the Serbian countryside. Moreover, these vehicles can store three large suitcases and two small bags.
The SUV vehicles on high demand in Serbia: Volkswagen Tiguan, Dacia Duster, Jeep Renegade and other models.
Why Rent a Van in Serbia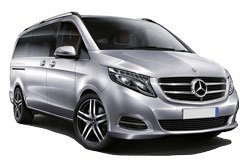 This category gives you double the benefits if you are travelling with more than five people. Firstly, you save on renting one van instead of two Mid-Size cars, and secondly, you pay less for fuel when driving in one vehicle. Keep all your travel companions together and store your entire luggage. Vans, depending on the model, can even accommodate up to seven or nine passengers.
Popular Van rentals in Serbia: Opel Vivaro, Ford Turneo, Renault Traffic and other models.
We hope that our guide has helped you choose the right car for your travel needs. The next step is to visit our booking engine, where you can make a reservation through our secure system in just three easy steps. If you need further assistance, please do not hesitate to give us a call on +49 89 412 07 269. Our rental specialists are available seven days a week to answer any of your queries, explain available insurance options and help you find and book the best deal for your car rental in Serbia.