Russia Car Rental Fleet Options
Spanning two continents, Russia is one of the world's largest countries and hosts a wealth of attractions ranging from historic and cultural heritage, to rare natural occurrences, magnificent lakes and windswept steppes. Travelling around this immense country must be well-planned in advance. It's important to take into account the harsh weather conditions for most of the year, and the fact that many places are quite remote with difficult access. One of the great travel experiences is taking a trip on the Trans-Siberian Railway from Moscow to the Russian Far East, alighting en route to explore some of the stunning places along the way with a car rental with Auto Europe.
Why Rent a Mini Car in Russia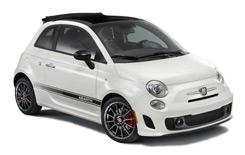 Russian cities are famous for their wide boulevards, but it doesn't mean that traffic jams never occur or that parking spaces are always readily available. For driving in Moscow or St. Petersburg, we recommend a Mini car, especially if your holiday budget is quite limited. Such a vehicle will fit up to four people without luggage, so, Mini cars are recommended for solo travellers or couples with two carry-on bags.
Popular mini rental cars in Russia: Hyundai i10 is the most sought after Mini model in Russia.
Why Rent an Economy Car in Russia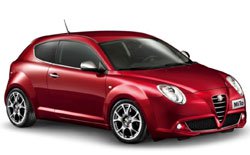 Another convenient car class for travellers on a budget travelling light is the Economy car rental class. With enough room for up to four people, these cars are a bit bigger and more comfortable than Minis, even though their prices are only a little higher than those of Mini vehicles. However, if you are a group of more than two people, we strongly suggest you consider a five-door vehicle from a higher class.
Most popular Economy car rentals in Russia: Hyundai i10 and similar cars.
Why Rent a Compact Car in Russia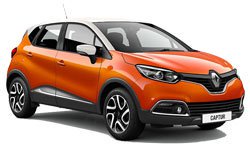 Compact rental cars are medium-sized and are suitable for a maximum of four passengers or small families with one large suitcase and one carry-on bag. Consider a Compact car rental if you need a small car with a powerful engine to take you between cities or on shorter drives in Russia.
Popular compact rentals in Russia are: Hyundai Creta is the most commonly rented Compact vehicle in Russia.
Why Rent a Mid-Size Car in Russia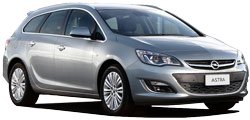 Providing all passengers with more legroom and comfort, Mid-Size vehicles are a good choice for smaller families. More spacious than the previously mentioned categories, these vehicles have enough room for up to five passengers travelling light or a maximum of four passengers with one big and one medium-sized piece of carry-on luggage.
Our popular Mid-Size rental models in Russia: Volkswagen Jetta is the number one rented Mid-Size model in Russia.
Why Rent a Family Size Car in Russia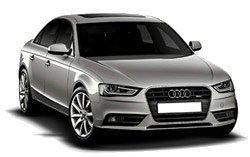 Family cars are spacious and ideal for a family holiday. With enough room to store two large suitcases and two carry-on bags, Family or Full-Size cars will effortlessly take you around Russia on a fabulous family holiday. Be it a road trip to the majestic Lake Baikal or to Mount Elbrus, a Family car will not let you down.
Popular Family Size rental models in Russia: Ford Mondeo, BMW 3 Series, and similar cars.
Why Rent an SUV in Russia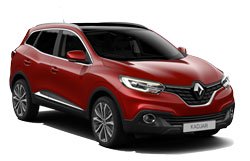 For longer drives within Russia, we recommend a sturdy SUV, which, depending on the model, can take between four and seven passengers. If you value freedom on the road, built-in features, and extra legroom, then an SUV is your car. SUVs are particularly appreciated by travellers with additional luggage or sports equipment.
The SUV vehicles on high demand in Russia: Nissan X-Trail, Volkswagen Touareg, Audi Q7 and similar cars.
Why Rent a Luxury Car in Russia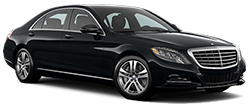 For a bonus experience, we recommend booking a Luxury car in Russia. Reasonably priced, these luxurious vehicles will give you a special driving experience. With their opulent interior and sleek design, Luxury car rentals are a must-have for everyone who enjoys style and impeccable design.
Popular luxury and sports models in Russia: Mercedes E Class, Audi Q7 and other similar models.
Why Rent a Van in Russia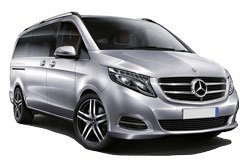 Vans as a rental category are mostly sought by groups of travellers of more than five people. With some models offering up to twelve seats, they are ideal for group excursions and business meetings. In addition to more comfort and space, you will also be able to save money on the deposit and insurance costs as you will be renting only one vehicle.
Popular Van rentals in Russia: Volkswagen Caravelle.
Hopefully our Russia Fleet Guide has been informative enough so that you can make up your mind as to what vehicle type best suits your needs. For any additional questions or help with placing your reservation online, please call our rental specialists on +49 89 412 07 269 or email us at reservations@autoeurope.eu. We're here for you seven days a week and always happy to help!