Poland Car Rental Fleet Options
With the Baltic Sea in the north, the Masurian Lake District in the east and the Tatra Mountains to the south, Poland has a lot to offer its visitors. We have put together a concise guide with available car rental categories in Poland to help you choose the right vehicle for your next holiday.
Why Rent a Mini Car in Poland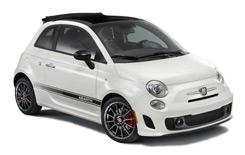 The Mini Category is the smallest car class our customers can rent in Poland. Perfect for two passengers with two carry-on bags, Mini cars are a fast way of getting around metropolises like Warsaw or Kraków. Economical with fuel and easy to manoeuvre, these vehicles will be your best friend when travelling within the city.
Popular Mini Car Rental Models: Opel Karl, Toyota Aygo, Smart for Four, Ford Ka and other models.
Why Rent an Economy Car in Poland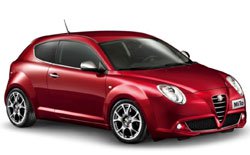 Larger than the Mini class, the Economy category offers spece for more passenger and more luggage space. Ideal for four people, the Economy car is also very economical with fuel. This category is recommended for city trips as well as for short out-of-town getaways.
Popular Economy Car Rental Models: Opel Corsa, Toyota Yaris, Renault Clio, Ford Fiesta, VW Polo and other models.
Why Rent a Compact Car in Poland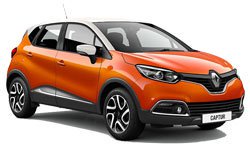 With this category you cannot go wrong if you are travelling with four to five people, with two large bags and two carry-on bags. Ample legroom and low fuel consumption will make your travels in a Compact car both comfortable and affordable.
Popular Compact Car Rental Models: Opel Astra, Ford Focus, Hyundai i30, Toyota Auris, VW Golf and other models.
Why Rent a Mid-Size Car in Poland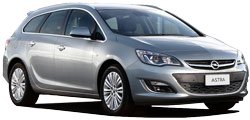 If you are planning on travelling to the Polish countryside, consider choosing the Mid-Size category for more space and seating for up to five people. These cars come with a large luggage compartment with room for two larger bags and one small one. Their powerful engines will no doubt enhance your driving experience.
Popular Mid-Size Car Rental Models: Opel Insignia, Toyota Avensis, VW Jetta, Toyota Corolla and other models.
Why Rent a Family Size Car in Poland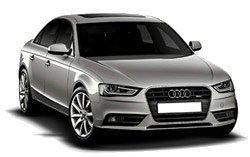 These cars, as the name suggests, are a popular choice for families and groups of five people with two large and two carry-on bags. With lots of legroom and storage space, the Family Size category is perfect for longer countryside trips or city-hopping.
Popular Family Size Car Rental Models: VW Tiguan, VW Passat, Ford Mondeo, BMW 3 Series and other models.
Why Rent a Luxury Car in Poland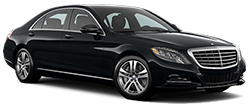 Luxury car rental will take your travels in Poland to a new level. Be it business or a family holiday, our outstanding prestige fleet has something to offer to everyone. Click through our offers or give us a call to have your luxury car hire arranged by a specialist.
Popular Luxury Car Rental Models: Mercedes E Class, Lexus IS300, Jaguar XF, Audi A6 and other models.
Why Rent an SUV in Poland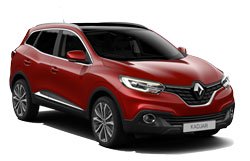 From east to west, the south of Poland is covered by mountainous terrain. SUV cars are recommended for travelling to the Polish mountains, especially in winter, when road conditions become challenging. Pick up an SUV for a comfortable and secure trip.
Popular SUV Car Rental Models: Mitsubishi ASX, Nissan Juke, Nissan Quashqai, Mercedes GLC, Hyundai Tucson, Volvo XC60, BMW X4 and other models.
Why Rent a Van in Poland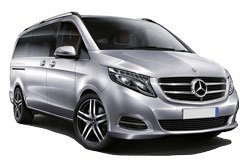 This category is recommended for people traveling in larger groups. Depending on model, Vans come with seating for between seven to nine people. The seven-seaters are the best solution if you are holidaying in a group of five people with a lot of luggage and a nine-passenger van for groups of seven to fit in your entire luggage.
Popular Van Rental Models: Ford Turneo, Reanault Traffic, Ford Transit, Opel Vivaro, Citroen Space Tourer, Seat Alhambra and other models.
If you have found the right car category for your next trip to Poland, you can make your reservation in three easy steps on our secure online booking engine. Should you need assistance, please do not hesitate to call our reservations team.