Norway Car Rental Fleet Options
Kick off your Nordic holiday adventure with Auto Europe's car rental in Norway! Whether for cold winters or balmy summer days, explore the fabulous Norwegian scenery in a sturdy SUV or cruise the coast in a premium luxury vehicle. We have you covered whatever your needs and budget! Peruse our business partners' rental fleet in Norway, exclusively brought to you by renowned industry names.
Why Rent a Mini Car in Norway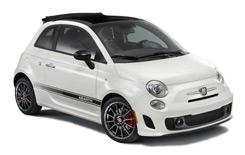 A mini car rental in Norway will save you money as public transport in Nordic countries tends to be quite highly-priced. While mini cars are not suitable for more than two people with very little luggage, you can still benefit from renting a Mini car for exploring cities in Norway or for shorter intercity travels.
Most popular Mini car rentals in Norway: Nissan Micra, Peugeot 107, Chevrolet Spark , Volkswagen Up, Citroen C1 and others.
Why Rent a Economy Car in Norway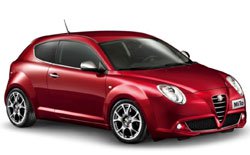 Economy cars are an affordable and comfortable way of getting around Norway on a budget. Pick up an Economy car in Oslo and tour the city and its surroundings at low cost. Discover the pristine countryside, narrow desolate fjords, and awe-inspiring nature. An Economy car will take you with up to three other passengers all around the country.
Most popular Economy car rentals in Norway: Peugeot 208, Volkswagen Polo, Toyota Yaris, Hyundai i20, and many others.
Why Rent a Compact Car in Norway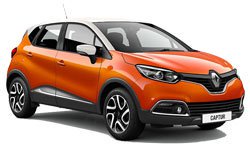 Versatile and fuel-efficient, the cars included in the Compact category are an extremely popular choice in Norway. Be free from all the limitations of the public transport and high taxi expenses with a solid Compact car from Norway. Bring up to four other passengers along and enjoy your holiday!
Popular compact rentals in Norway are: Volkswagen Golf, Toyota Auris, Volkswagen Golf Estate, Ford Focus and similar cars.
Why Rent a Mid-Size Car in Norway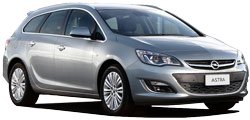 By far the most popular option for rent in Norway for our clients who are on a short holiday, Mid-Size cars are a great combination of comfort, optimal fuel consumption, and space. As these vehicles come in a wide variety of models, you will be truly spoilt for choice. Browse our offer and reserve the right car for you!
Our popular Mid-Size rental models in Norway: Mercedes B Class, Volvo V40, Citroen C4 Aircross, Skoda Octavia, Volkswagen Passat, and others.
Why Rent a Family Size Car in Norway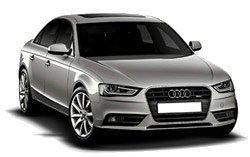 Are you in a need of more space for plenty of luggage and several passengers? A Family size car will perfectly meet your needs during a holiday in Norway. Opt for additional equipment such as ski racks if you are planning a blazing winter adventure, and take advantage of a separate boot, extra legroom, and a reliable design that will make even longer family rides more comfortable.
Popular Family Size rental models in Norway: Volkswagen Passat, Volvo S60, BMW 3 Series, Mercedes C Class, Volvo S70 and others.
Why Rent a Luxury Car in Norway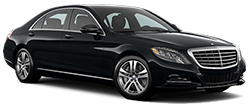 Increase your driving pleasure with a Luxury car in Norway! Choose from premium cars and high-end automotive brands such as Mercedes, BMW, and others, and enjoy the freedom of the road with an opulent car from Norway!
Popular luxury and sports models in Norway: BMW 3 Series, Volvo V60 Estate, Mercedes E Class Estate, Mercedes E Class, Mercedes GLC, Tesla Model S, Volvo V60 Estate Hybrid and other cars.
Why Rent an SUV in Norway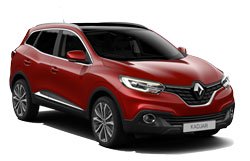 Thanks to their sturdiness, SUVs are a good choice for any terrain, especially for cruising Norwegian roads on a quest for rugged landscapes, rocky cliff roads, and deep green forests. Any enthusiast driver will most certainly enjoy the safety of the Norwegian roads while exploring this versatile stunning country.
The SUV vehicles on high demand in Norway: Citroen C4 Aircross, Toyota Urban Cruiser, Ford Kuga, Toyota RAV 4, Volvo XC60, BMW X1 and others.
Why Rent a Van in Norway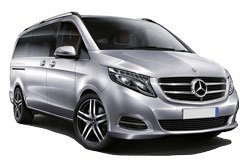 If you are travelling in a larger group of family or friends, opt for a single van rental instead of renting several vehicles at once. Not only a more affordable option, but this is also a more fun way to travel. Vans come in a variety of models and will offer you plenty of room for your luggage.
Popular Van rentals in Norway: Ford S-Max, Toyota Verso, Ford Tourneo, Volkswagen Caravelle and many others.
Do a quick search on our website to find the perfect car rental in Norway. If in doubt, don't hesitate to give us a call on +49 89 380 356 76. We are here for you seven days a week!