Car Rental Fleet Options in the Netherlands
For anyone visiting the Netherlands, be it the lovely Dutch countryside or famous cities such as Amsterdam or Rotterdam, car hire in the Netherlands is the best way of getting around. With our impressive fleet of rental vehicles, you are sure to find the right car for you. Below is a short guide to car rental categories available in the Netherlands.
Why Rent a Mini Car in the Netherlands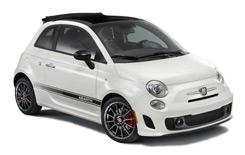 Mini cars, small and practical, are easy to manoeuvre and therefore ideal for city trips. Usually the cheapest option, Mini cars prove to be the perfect choice for all travellers on a budget who would not like to give up on the comfort of a car rental. Please bear in mind that cars from the Mini category are quite small and can ideally seat two people with two smaller suitcases.
Most popular Mini car rentals in the Netherlands: Kia Picanto, Fiat Panda, Fiat 500, Citroen C1, Ford Ka, Toyota Aygo and many others.
Why Rent a Economy Car in the Netherlands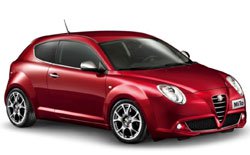 As a higher class than Minis, the cars from the Economy category are expectedly a little bigger and can provide you with a bit more space, while keeping fuel-efficiency and practicality. The rates for Economy cars are usually either the same or only slightly more higher. Opt for an Economy car for a visit to Eindhoven or Utrecht and for the best driving experience.
Most popular Economy car rentals in the Netherlands: Opel Corsa, Ford Fiesta, Peugeot 208, Citroen C3, Mitsubishi Space Star and other similar size cars.
Why Rent a Compact Car in the Netherlands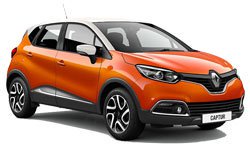 Choose a Compact car rental if you are looking for the ideal combination of low prices and comfort on the road. Compact cars are available in a variety of designs and styles, which makes this category extremely popular with our customers in the Netherlands. Browse the Compact car results on the booking engine and get more insight into the versatile cars on offer.
Popular compact rentals in the Netherlands are: Kia Ceed, Ford Focus, Volkswagen Golf, Opel Astra, Citroen Cactus, Volvo V40 and many others.
Why Rent a Mid-Size Car in the Netherlands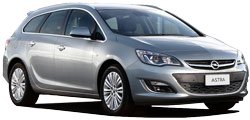 If you are travelling in a group of up to five people, a Mid-Size car could be a great rental option. Providing you with more space than the previously listed categories, Mid-Size cars come with plenty of luggage space and increased legroom, which makes them ideal for longer rides with family and friends.
Our popular Mid-Size rental models in the Netherlands: Ford Mondeo, Ford C-Max, Toyota Auris, Mazda 3, Renault Scenic, Opel Mokka, Suzuki Vitara, Hyundai Estate and other cars
Why Rent a Family Size Car in the Netherlands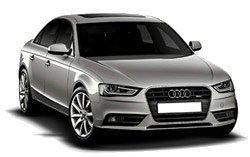 Rent a Family Size car in the Netherlands for a longer trip with your family or friends. With plenty of room in the boot, which comes as a separate compartment, you will be able to store your belongings and fit up to three suitcases of average size. The ample legroom and the spacious backseat will make even longer trips with children a breeze.
Popular Family Size rental models in the Netherlands: Nissan X-Trail, Volkswagen Passat, Volvo S60, Ford Mondeo, Opel Insignia, Mazda 6, Audi A4 and similar vehicles.
Why Rent a Luxury Car in the Netherlands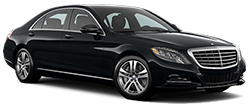 Needless to say, a ride in a luxury sports car with premium equipment and exquisite interior is a sure way to have a memorable holiday in the Netherlands. Bringing you a whole new level of experience, these comfortable vehicles are a must for those of discerning taste.
Popular luxury and sports models in the Netherlands: Jaguar XF, BMW 5 Series, Audi A5, Mercedes E Class, Volvo V70 Estate, Audi A6, Volvo S90, and other popular cars.
Why Rent an SUV in the Netherlands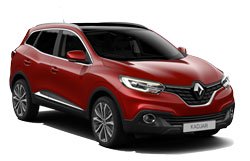 To be able to tackle all weather conditions on the road, you will need a stable reliable SUV, which will not only comfortably take you on longer trips, but also give enough space to store your luggage or even sports equipment. Explore the country in a spacious SUV from Auto Europe!
The SUV model on high demand in the Netherlands: Volvo XC90.
Why Rent a Van in the Netherlands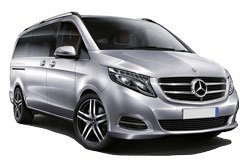 Van rental in the Netherlands is an excellent choice if you are travelling with a larger party. Not only will you save on the transport costs, but you will also have the joy of staying together as a group regardless of your planned destination inside the country. Browse our selection of Van rentals in the Netherlands.
Popular Van rentals in the Netherlands: Volkswagen Sharan, Seat Alhambra, Opel Vivaro, Mercedes Vito and other Van models.
Do a quick search on our booking engine to find the suitable car for your upcoming trip to the Netherlands. If in doubt, feel free to give us a call on +49 89 380 356 76 and we'll be happy to advise you!