Namibia Car Rental Fleet Options
One of Africa's finest, Namibia has the seductive power of a desert beauty with plenty of attractions on offer; numerous wildlife oases, a coastal desert, and impressive Atlantic beaches make Namibia a truly unique place. Auto Europe enables you to tour Namibia in a rental car at your leisure. Find some of the best deals on the market and see below for a more detailed description of car rental categories on offer.
Why Rent an Economy Car in Namibia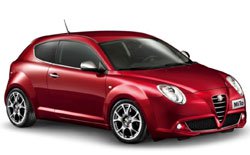 Economy car rentals are quite popular with travellers on a budget without much luggage. The cars from this category tend to be of a modest size, but with engines strong enough to take you effortlessly within urban areas such as Windhoek or Swakopmund. With enough room for up to four passengers, Economy cars can also store approximately one large and two small suitcases.
Most popular Economy car rentals in Namibia: Volkswagen Vivo, Volkswagen Polo Hatchback, Ford Fiesta and similar vehicles.
Why Rent a Compact Car in Namibia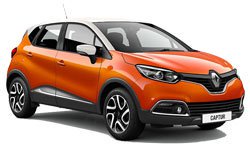 WA Compact car will still be affordable to rent, but it will offer you more space and legroom than the cars from the previous category . Choose a Compact vehicle for shorter travels with up to five passengers. A typical Compact car model will provide storage for one large suitcase and one smaller carry-on bag. The air-conditioning system is normally built-in in all models.
Popular Compact rental models in Namibia: Toyota Corolla and similar cars.
Why Rent a Mid-Size Car in Namibia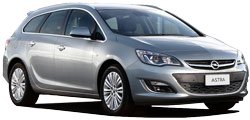 If you are planning some longer sightseeing trips within Namibia, we recommend renting either Mid-Size cars or those from even larger categories. Of course, this also depends on the number of passengers who will accompany you on your trip. Mid-Size cars, for example, offer seating for up to four or five passengers, depending on the model, and enough room to store approximately two large suitcases along with one carry-on bag.
Our popular Mid-Size rental models in Namibia: Toyota RAV 4 and similar cars.
Why Rent a Family Size Car in Namibia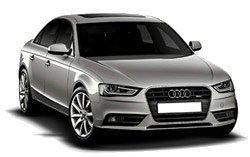 Family car rentals are an excellent choice for all travellers who value more comfort and legroom. With enough space for five passengers, two large and two carry-on bags, you will have no worries about packing up some additional items or souvenirs while travelling around Namibia. Drive a Family car rental to Sossusvlei or up to the Fish River Canyon, where you can have a lovely weekend filled with adventures for the whole family!
Popular Family Size rental models in Namibia: Toyota HiLux 4x4, Nissan X-Trail, Volkswagen Combi, Mercedes C-Class and other models.
Why Rent an SUV in Namibia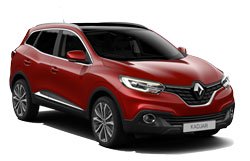 SUV rentals are highly recommended for travelling around Namibia as they are ideal for any terrain type, be it rugged dirt roads or modern wide intercity roads. Create wonderful memories on your holiday in Africa, stay close to nature, and experience the wildlife first-hand from a safe and sturdy SUV. Browse through our rental models and choose one of the many modern SUVs on offer.
The SUV vehicle model on high demand in Namibia: Ford Ranger, Toyota Fortuner, Toyota RAV 4 4x2 and Nissan X-Trail are some of the models you can rent in Namibia.
Why Rent a Luxury car in Namibia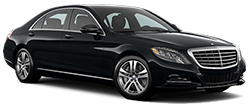 Luxury rentals are a wonderful experience regardless of the country you are travelling to. They will bring your holiday to another level and provide you with additional comfort and luxurious on-board features whilst driving. Call our rental specialists for more details on Luxury car rentals in Africa.
The Luxury vehicle models on high demand in Namibia: Ford Ranger XLT 4x4 is one of the luxurious vehicles on offer in Namibia.
Why Rent a Van in Namibia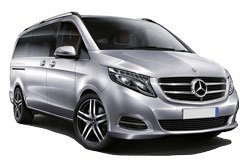 Typically sought after in Africa, Van rentals are an increasingly popular means of transport among our clients. This is especially true of groups of travellers who would like to stay together at all times and not split during drives to Namibian attractions. Van rentals have proved to be useful to travellers with additional or bulky luggage too.
Popular Van rentals in Namibia: Volkswagen Combi is currently the most popular Van model available for rent in Namibia.
Feeling ready to book a car in Namibia for your upcoming holiday? Please use our secure booking engine and complete your reservation in only three easy steps. We would like to draw your attention to the available payment options. Even though you are allowed to pay with a debit car on the website, please note that a valid international credit card in the name of the main driver is mandatory for pick-up in Namibia. Should you require additional information or have any other questions, please call our reservations department on +49 89 412 07 269 or email us at reservations@autoeurope.eu.