Morocco Car Rental Fleet Options
Experience the mystery of Morocco, its sweeping desert dunes, golden hues, blue villages and a multitude of ancient souks. Wonderfully diverse, Morocco is a year-round destination, be it for the long stripes of its sandy beaches, colourful ancient medinas, or breathtaking star-gazing trips to the desert. Auto Europe works closely with a large number of international and domestic suppliers to bring you only the best car rental options in Morocco. If you are planning a trip and looking for high-quality car rental, take a look at our guide to rental classes below and choose the vehicle class that best meets your travel needs.
Why Rent a Mini Car in Morocco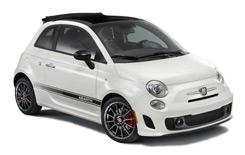 Mini car rentals are recommended for solo travellers and friends travelling in Morocco on a budget. Easy to maneuver and to park, these vehicles are ideal for city trips within the country, where driving at times may seem quite confusing. Book a Mini car if you are planning on driving shorter distances within cities or to nearby beaches, and if you are travelling light or without any luggage. A typical Mini car will accommodate up to four people without luggage or two people with two carry-on bags.
Most popular Mini car rentals in Morocco: Hyundai i10, Peugeot 108, Fiat 500, Chevrolet Spark, Kia Picanto and similar cars.
Why Rent an Economy Car in Morocco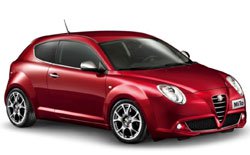 Opt for an Economy car rental if you need slightly more space but still want to stay on a budget. Again, this vehicle type is perfect if you are not planning on driving long distances, and have up to one large and two smaller bags. Ideally, an Economy car will seat up to a maximum of four people. Drive more easily through the occasional traffic mayhem in Moroccan cities with an Economy car.
Most popular Economy car rentals in Morocco: Fiat Punto, Peugeot 208, Dacia Logan, Citroen C3, Renault Clio, Dacia Sandero and similar cars.
Why Rent a Compact Car in Morocco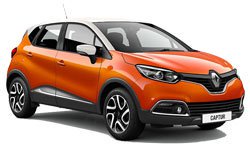 The Compact car class comprises medium-sized vehicles suitable for small families and up to four passengers. Whilst still in the lower price range, Compact cars are not only and affordable means of transport, but also a practical vehicle type for a shorter road trip. Relatively small, but with powerful engines, Compact cars will effortlessly take you from Marrakech to the port city of Essaouira, where you can explore the fish and silver souk as well as the local harbour with its azure boats and great fish restaurants.
Popular Compact rental models in Morocco: Fiat Tipo, Peugeot 301, Renault Clio, Dacia Dokker, Citroen C4, Renault Megane, Hyundai i30, Chevy Cruze and other models.
Why Rent a Mid-Size Car in Morocco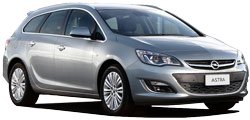 Mid-Size car rentals are one of the most popular options for smaller families and groups of friends counting up to five passengers. Depending on the model, these cars offer enough room for one or two large suitcases along with one or even two smaller carry-on bags. Set off on an exploration trip around Southern Morocco and feel the desert flair on the way. Visit Qarzazate, also known as the gateway to the Sahara Desert and head to Merzouga where you can book a camel trip!
Our popular Mid-Size rental models in Morocco: Fiat Linea, Volvo 40, Toyota Prius Hybrid, Renault Symbol Diesel, Peugeot 3008, Toyota RAV 4 4x2 Hybrid and similar vehicles.
Why Rent a Family Size Car in Morocco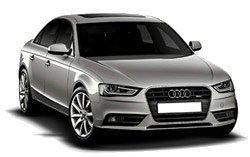 A Family Size car is a typical standard rental car with enough room for five passengers and a separate boot compartment. Coming in a variety of models and with plenty of on-board features, Family cars will give you a peace of mind while driving around Morocco. Pack up your belongings and set off on a unique exploration trip. Don't miss the mysterious Agzd, full of attractions such as a secret prison in the middle of a desert, and a typical traditional oasis for thirsty travellers and caravans. Relax at the local hammam and continue your trip completely refreshed the next day.
Popular Family Size rental models in Morocco: Peugeot 508, Hyundai Elantra, Hyundai i40, Alfa Romeo Giulia, Volvo S60, Volkswagen Passat, Dacia Duster Diesel and several other models.
Why Rent a Luxury Car in Morocco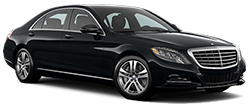 Enhance your trip with one of Auto Europe's premium car rental deals. Travel like a king in a Luxury car and take advantage of travelling in style in one of our stylish vehicles. Impeccable design and opulent interiors with classy equipment can be yours at an affordable price. Feel free to browse our booking engine results for Luxury cars in Morocco.
Popular luxury and sports models in Morocco: Volvo XC60, Volvo V60, Volkswagen Touareg Diesel, Mercedes C 200, Mercedes E 220 and other models.
Why Rent an SUV in Morocco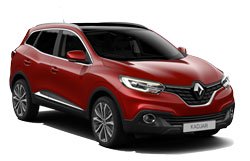 Highly recommended for touring Morocco over a course of several days, our SUVs are stable, reliable and ideal for longer trips for the whole family. Explore the Atlas Mountains or tour the coast off the beaten tourist track. With an SUV, you will have enough storage space for up to three big and two carry-on suitcases, while, depending on the model, it can accommodate from four to seven passengers. Most of our SUVs come with unlimited kilometres, which gives you greater freedom to explore.
The SUV vehicle model on high demand in Morocco: Jeep Grand Cherokee, Volvo XC60, Toyota Prado 4x4 and many other similar models.
Why Rent a Van in Morocco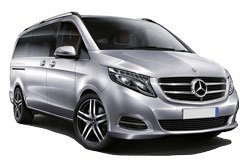 Van rentals are on high demand all year-round and are particularly sought by groups of tourists going on a sightseeing trip in Morocco. Our insider tip is to rent a Van with more seats than you actually need, to be able to fit in your entire luggage without any problem. Save on rental, deposit and insurances by opting for a Van rental for up to nine passengers in Morocco.
Popular Van rentals in Morocco: Dacia Dokker, Peugeot Bipper and others.
We hope our fleet guide to car rental classes in Morocco has helped you make an informed decision for your upcoming holiday. If you are still in doubt and need additional clarification, please do not hesitate to contact us on +49 89 412 07 269. Our booking agents are happy to help and place a reservation on your behalf. If you prefer to make a booking online, you are welcome to do so using our secure booking engine. Please note that even though you may use a debit card to submit the payment online, you must hold a valid credit card in the name of the main driver when picking up the vehicle in Morocco.