Mexico Car Rental Fleet Options
Mexico, as a much-desired travel destination, lures holidaymakers from all around the world all year-round. Often once in a lifetime trip to Mexico requires preparations so that once you are on your holiday, you can travel hassle-free. This is where Auto Europe comes into play - we are presenting you with our breakthrough of car rental categories for Mexico, so that you are able to make an informed decision as to which vehicle to choose for your next trip.
Why Rent a Mini Car in Mexico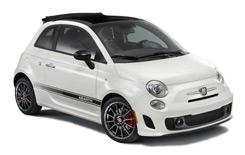 A mini car will be your best friend in an urban jungle of large metropolises such as Mexico City. Perfect for those travelling alone or as a couple, the Mini category cars can accommodate up to two carry-on bags. On the other hand, these vehicles are cheap to rent and run, and are easy to manoeuvre and park.
Popular Mini Car Rental Models: Chevy Spark, Hyundai Grand i10, Dodge Atos and other models.
Why Rent an Economy Car in Mexico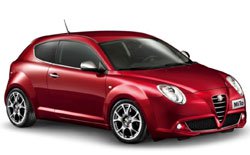 This category presents slightly larger cars than those within the Mini category, however, Economy cars still perform low fuel consumption and are available for rent at competitive prices. With seating for five people, the Economy category is recommended for the groups of four with one large suitcase and two carry-on bags.
Popular Economy Car Rental Models: Kia Rio, Renault Logan, Nissan March and other models.
Why Rent a Compact Car in Mexico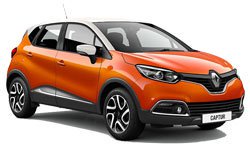 Cars within the Compact category provide enough comfort during out-of-town drives for up to five people with two large pieces of luggage and one carry-on bag. Equipped with powerful engines, Compact cars are a good choice for city-hopping as well as countryside rides and trips to the beaches.
Popular Compact Car Rental Models: VW Golf, Chevy Aveo, Toyota Yaris and other models.
Why Rent a Mid-Size Car in Mexico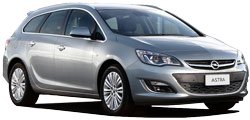 Mid-Size cars are an ideal choice if you would like to go on a road trip in Mexico. The Mid-Size category is characterised by ample legroom and a spacious boot with the capacity to accommodate two large pieces of luggage and one carry-on bag. If travelling long distances, we recommend these vehicles for groups of five passengers.
Popular Mid-Size Car Rental Models: VW Vento, Seat Toledo, Nissan Versa and other models.
Why Rent a Family Size Car in Mexico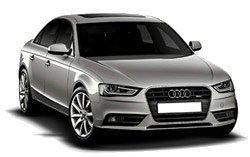 From the Pacific coast to the Bay of Mexico, roam the country from west to east in a comfortable Family Size car. Thanks to powerful engines and ample legroom, travelling with these vehicles is both comfortable and safe. Additionally, these cars offer spacious boots, designed to accommodate two large suitcases and two carry-on bags.
Popular Family Size Car Rental Models: Hyundai Elantra, Toyota Camry, Dodge Avenger and other models.
Why Rent a Luxury Car in Mexico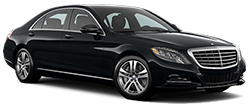 If you have the possibility to stretch your budget a little bit further, we have something special for you. Prestigious and sports cars from our Luxury fleet accommodate five passengers and provide storage room for two large and two carry-on bags. Create lasting memories by driving one of our luxury vehicles, designed to meet the highest expectations.
Popular Luxury Car Rental Models: VW Passat, BMW 320i, Chrysler 300 and other models.
Why Rent an SUV in Mexico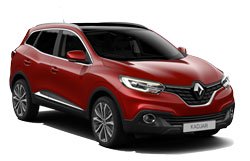 Transverse even the most demanding terrain without a hassle in one of the SUV vehicles. If you are travelling with a lot of luggage, these cars will most certainly be the best choice as they provide the most spacious boots that have the capacity to store three large suitcases and two small bags.
Popular SUV Car Rental Models: Kia Sportage, Toyota RAV 4, Jeep Patriot and other models.
Why Rent a Van in Mexico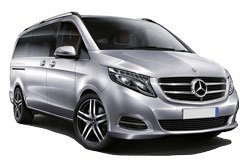 If you are travelling with a group of more than five people, renting a Van would be your best choice. Not only will you save on renting one Van instead of two Mid-Size cars, but you will also be able to keep all your travel companions together and store your entire luggage.
Popular Van Rental Models: Toyota Sienna, Chrysler Town and Country, Dodge Journey and other models.
If this guide explaining the available car rental categories in Mexico has brought you closer to making a decision, the next step is to take a look at our booking engine. Click through our offers and book in three easy steps using our secure page. If you need more assistance or have any questions, please contact our office by calling on +49 8941207269 or email us at reservations@autoeurope.eu. Auto Europe's rental specialists will be happy to help you choose and book your car hire as well as answer any queries you may have.