Malta Car Rental Fleet Options
Why wouldn't you catch some sun and Mediterranean glow in Malta? Auto Europe can be your travel partner and help you explore this lovely island with a car rental in Malta. For the greater flexibility and mobility on any island, it is highly advisable to rent a car and save your precious holiday time.
Why Rent a Mini Car in Malta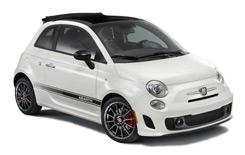 Mini cars are one of the most popular car rental categories for travelling on islands. They are a great choice for young couples with very little luggage. Quite small and zippy, Mini cars are perfect to drive yourself to nearby beaches, discover secluded coves in Malta, or visit the historical old towns on the island.
Most popular Mini car rentals in Malta: Peugeot 107, Peugeot 108, Chevrolet Spark, Hyundai i10, Toyota Aygo and many others.
Why Rent a Economy Car in Malta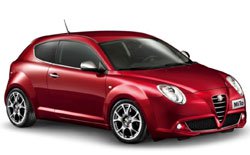 Another fairly affordable yet comfortable way to get around the island of Malta is with one of our Economy class cars. The prices do not differ too much when compared to the previous Mini category but Economy models provide you with slightly more space for two people and two small suitcases. Otherwise, the vehicle can seat up to four passengers without luggage.
Most popular Economy car rentals in Malta: Citroen DS3, Peugeot 208, Fiat Panda, Kia Picanto, Kia Rio, Peugeot 208 and many other models.
Why Rent a Compact Car in Malta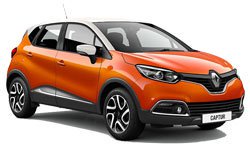 For more comfort and some extra legroom, opt for a Compact car rental in Malta and enjoy the versatility of our Compact vehicles as they come in a wide variety of models. With such a rich offer, you will be spoilt for choice and will most certainly find the vehicle that entirely meets your needs.
Popular compact rentals in Malta are: Peugeot 308, Chevrolet Kalos, Chevy Aveo, Nissan Juke, Hyundai i10, Opel Astra, Citroen C4 and other vehicles.
Why Rent a Mid-Size Car in Malta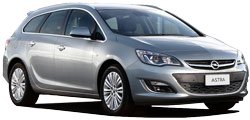 Travelling with more passengers? Enjoy the comfort of a Mid-Size car in Malta which can seat up to five passengers, along with two large suitcases and a small piece of luggage. With an optimal proportion of size and functionality, Mid-Size cars are a great medium category which fits most travellers. Thanks to their average size, Mid-Size models are fairly easy to drive even on narrow roads.
Our popular Mid-Size rental models in Malta: Toyota Corolla, Peugeot 3008, Citroen C4 Picasso, Opel Zafira, Peugeot Partner, and others.
Why Rent a Family Size Car in Malta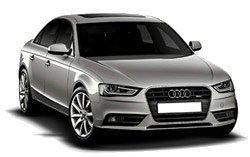 When travelling with family or several passengers with suitcases, you could profit from our Family Size car rental models in Malta. Not only roomy, but also versatile and with ample equipment, these cars can turn even a longer road trip with children into a fun and relaxed drive. The separate boot comes in particularly handy for your suitcases.
Popular Family Size rental models in Malta: Toyota Avensis, Alfa Romeo 159, Peugeot 508, Peugeot Expert, Nissan NV200, Ford Kuga and many others.
Why Rent a Luxury Car in Malta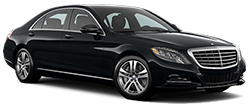 For an additional touch of glamour on the island, check out our affordable offers for Luxury rentals in Malta. Drive down the coast in a convertible and get kissed by the sun on a lovely road trip around the island. You can choose a premium car from renowned car hire brands such as Peugeot, Fiat, Ford and many others.
Popular luxury and sports models in Malta: Peugeot 308 Cabrio and Peugeot Expert.
Why Rent an SUV in Malta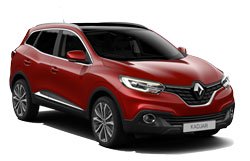 SUV vehicles are reliable travel partners and will help you tackle even the roughest driving terrains. Their sturdiness distinguishes them from the other previously mentioned car classes. With ample storage room, SUVs are ideal for longer family trips and weekend getaways where you could bring sports equipment along.
The SUV vehicle model on high demand in Malta: Ford Kuga
Why Rent a Van in Malta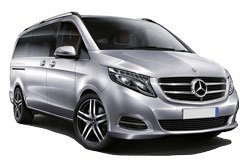 Vans are always the best rental options for multiple passengers looking for affordable car rentals. Significantly cheaper than hiring several vehicles simultaneously, van rentals will also let you spend your holiday together as a group and have more fun whilst driving.
Popular Van rentals in Malta: Peugeot Expert, Nissan NV200, Citroen Dispatch, Peugeot Tepee, Ford Tourneo and many others.
Now that you have an overview of the car rental models available in Malta, we hope you can make an informed choice. If in doubt, please call our reservation agents on +49 89 380 356 76 who will be able not only to answer any questions, but also to make your booking. You are also welcome to use our safe online booking engine and complete your reservation in three easy steps.