Why Rent a Mini Car in Malaysia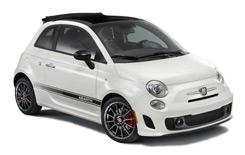 Renting a Mini car in Malaysia is your best bet if you are on a budget and only need the car to get you to a nearby beach or for city trips. Accommodating only two people with carry-on bags or up to four people without luggage, Mini cars are not suitable for larger travel parties or those with much luggage, but are ideal for solo travellers.
Most popular Mini car rentals in Malaysia:Chevrolet Spark, Kia Rio, Suzuki Swift and similar cars.
Why Rent an Economy Car in Malaysia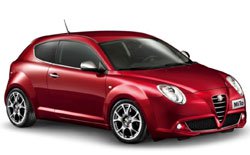 Consider an Economy vehicle for shorter trips within Malaysia as well as for driving through busy urban areas such as Kuala Lumpur. With enough room for a maximum of four passengers with one large suitcase, Economy cars are ideal for friends or couples travelling together.
Most popular Economy car rentals in Malaysia:Mitsubishi Attrage, Proton Saga, Proton Persona, Volkswagen Polo and similar models.
Why Rent a Compact Car in Malaysia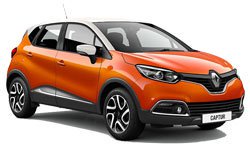 Whilst retaining all the highlights of Economy cars in terms of fuel consumption and agility, Compact cars will provide you with a bit more room both inside the car and in the boot. Renting a Compact car in Malaysia will allow you to stretch your budget further without compromising on comfort or fuel economics.
Popular Compact rental models in Malaysia: Proton Persona, Honda City, Toyota Vios, Perodua Alza, Proton Preve and other similar models.
Why Rent a Mid-Size Car in Malaysia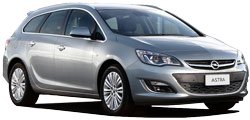 As the first category towards slightly bigger vehicles, Mid-Size car class is a great choice for smaller families and groups of friends. Being medium-sized, these vehicles can accommodate a maximum of four passengers with two large and one small suitcase. Enjoy more legroom and have a smooth ride in one of our comfortable Mid-Size vehicles.
Our popular Mid-Size rental models in Malaysia: Proton Preve, Honda BRV, Honda Civic, Proton Exora, and similar models.
Why Rent a Family Size Car in Malaysia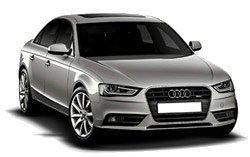 Designed with care, Family size cars offer plenty of boot space and legroom, which makes them ideal for a family trip. With the needs of an average family on holiday in mind, these vehicles have been designed to accommodate up to five people with two large suitcases and two carry-on bags. Take advantage of having a Family Size car on your trip in Malaysia!
Popular Family Size rental models in Malaysia: Nissan Sylphy, Honda Accord, Toyota Innova, Proton Inspira, Volvo V40 Estate, and similar vehicles.
Why Rent an SUV in Malaysia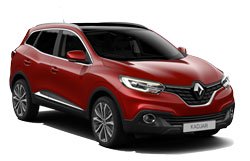 Enhance your holiday in Malaysia with a stable and classy SUV, still affordable and easy to drive. With enough room for between four up to seven passengers (depending on the model), any SUV model will make driving around Malaysia a breeze. These vehicles normally offer enough boot space for three large suitcases and two smaller carry-on bags. Don't hesitate to book an SUV if you are going to try your hand at water sports and need some extra space for sports equipment.
The SUV vehicle model on high demand in Malaysia: Mitsubishi ASX 4x2 and similar models.
Why Rent a Van in Malaysia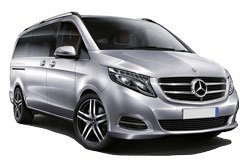 With enough room for up to seven passengers and plenty of space for suitcases, opt for a Van rental if you are travelling as a group and would like to avoid splitting up while driving around Malaysia. You will not only benefit from keeping together as a group, but you will also have the advantage of booking one vehicle at a lower price, and less expenses in terms of coverage and deposit costs.
Popular Van rentals in Malaysia: Toyota Innova and similar cars.
We hope our fleet guide to Malaysia has been helpful while making up your mind on the car rental class for your next holiday. Please don't hesitate to call us on +49 89 412 07 269 for assistance. Our booking agents are happy to help you seven days a week and they can also make a booking for you via the telephone. You are also welcome to use our email address: reservations@autoeurope.eu.