Latvia Car Rental Fleet Options
A Baltic country and an up-and-coming tourist destination, Latvia features many highlights worth a visit, one of them being Riga, the European capital of culture in 2014. No matter where you are headed within Latvia, a well-arranged car rental from Auto Europe will definitely take your Latvian experience to a whole new level. Drive smoothly and comfortably around Latvia and visit the most important tourist sites in an affordable and reliable car. Below is an overview of available car classes provided by our business partners in Latvia.
Why Rent a Mini Car in Latvia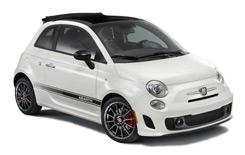 Visit Riga, the capital of Latvia, with a Mini car from Auto Europe. The city is teeming with cultural events, wonderful architecture and modern restaurants. Mini cars are recommended for all travellers on a budget as they are usually the cheapest category to rent in any country. Thanks to their size, the Mini category vehicles are ideal for two passengers with two carry-on bags or four passengers without luggage.
Most popular Mini car rentals in Latvia: Skoda Citigo, Ford KA, Toyota Aygo, Citroen C1, Mini Cooper and other similar car models.
Why Rent a Economy Car in Latvia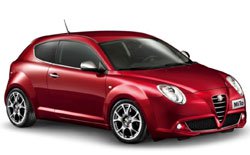 If you would like to have a bit more comfort for a fairly low price, you should opt for an Economy car rental in Latvia. As a great combination of low-priced rental and fuel efficiency, Economy cars are popular with our clients, especially those on a short weekend getaway in Latvia. With a capacity for seating up to between four and five people, depending on the model, as well as room for one suitcase of average size, Economy cars can be a great choice for a small family holiday.
Most popular Economy car rentals in Latvia: Skoda Fabia, Nissan Micra, Renault Clio, Volkswagen Polo, Toyota Yaris, Volkswagen Polo Hatchback, Opel Corsa and other similar models.
Why Rent a Compact Car in Latvia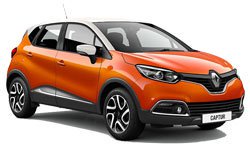 Compact cars for rent in Latvia come in a wide variety of models from a range of car manufacturers. Convenient and affordable, this type of vehicle enables you to get around Latvia easily, without spending too much money on a rental car. Make a search on our booking engine to find the perfect fit for you!
Popular Compact rental models in Latvia: Skoda Rapid, Volkswagen Golf, Toyota Auris, Renault Captur, Nissan Note and other similar models.
Why Rent a Mid-Size Car in Latvia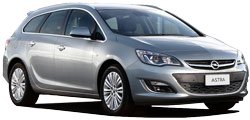 Travellers to Latvia will appreciate a great proportion of size, comfort and cost-efficiency in our Mid-Size car rental class. Suitable for up to five passengers with one suitcase and two carry-on bags, Mid-Size vehicles are a great choice for families or friends travelling together. Travel further and discover even the hidden corners of the country with a Mid-Size vehicle which could be the best fit for your holiday needs.
Our popular Mid-Size rental models in Latvia: Toyota Corolla, Volkswagen Jetta, Volkswagen Passat, Nissan Qashqai, Toyota Avensis and other models.
Why Rent a Family Size Car in Latvia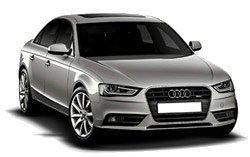 Are you taking your family on a road trip to Latvia? One of the highly recommended car rental classes most appropriate for this occasion is our Family Size category. These vehicles come with a separate boot and a spacious interior, which makes longer trips with children a breeze. Rent a Family Size car in Latvia for a wonderful family holiday.
Popular Family Size rental models in Latvia: Renault Talisman, Volkswagen Passat, Volkswagen Tiguan, Toyota Avensis Estate, BMW 520i, Skoda Kodiaq and other vehicles of a similar size.
Why Rent a Luxury Car in Latvia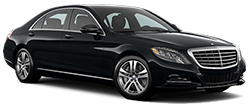 Why wouldn't you treat yourself to a divine holiday and book a Luxury car in Latvia from Auto Europe? Make your comfort an absolute priority with a superb car in Latvia. Hardly will any other car beat the comfort of a stylish vehicle and offer you a touch of luxury on your trip in Latvia.
Popular luxury and sports models in Latvia: Toyota Landcruiser, Mercedes E Class, BMW 520i and similar models.
Why Rent an SUV in Latvia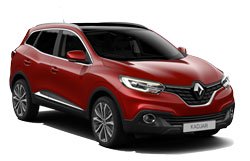 SUVs are an excellent choice for all those who like to travel comfortably in a stable, sturdy car. All our SUVs are roomy enough to provide you with enough space for up to five passengers, two large suitcases and three smaller carry-on pieces of luggage. Book a reliable SUV for your epic Latvian adventure!
The SUV vehicle model on high demand in Latvia: Renault Kadjar, Volkswagen Tiguan, Skoda Kodiaq, Toyota RAV, Toyota CHR, Nissan Qashqai and many other similar models.
Why Rent a Van in Latvia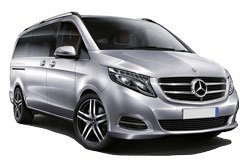 Our modern Vans are your go-to car rental type if you are travelling with multiple passengers and carrying plenty of luggage. Stay as a group and have fun whilst travelling together around Latvia. Auto Europe recommends hiring a bigger Van for additional comfort and space for your suitcases.
Popular Van rentals in Latvia: Toyota Proace, Renault Traffic, Volkswagen Caddy, Ford Tourneo, Chrysler Voyager and other models.
Book your next car rental in Latvia easily from the comfort of your own home. Feel free to search for the best fit on our secure booking engine where you can book a car in three easy steps. Our reservation agents are also here for you seven days a week to help you with any doubts and questions, or to book the car for you. Call them on +49 89 380 356 76. Enjoy your trip to Latvia!