Jamaica Car Rental Fleet Options
Are you travelling to Jamaica? Get ready for an exquisite holiday for all senses! This Caribbean island is a must for all those who want to completely unwind and enjoy the sunshine, cocktails, sandy beaches and much more. Explore Jamaica in a car rental from Auto Europe for the best travel experience and optimal holiday time management! If you are in doubt as to what type of vehicle would best suit you in Jamaica, be sure to read through our guide to car rental classes below.
Why Rent an Economy Car in Jamaica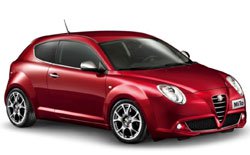 Economy cars are the best choice for travellers on a budget. If you are a solo traveller or going to explore Jamaica as a couple, our Economy cars are recommended. This vehicle type is also an excellent travel companion for visiting beaches or driving within Kingston. Normally, these cars can take up to four passengers with one suitcase, and are quite affordable to run.
Most popular Economy car rentals in Jamaica: Suzuki Swift, Honda Fit and similar cars.
Why Rent a Compact Car in Jamaica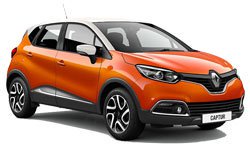 Compact cars are one class higher than Economy cars and, therefore, cost a bit more as well. However, they offer you more space and comfort and are suitable for up to five passengers. Renting a Compact car will enable you to have a comfortable ride and explore Jamaica at leisure.
Popular Compact rental models in Jamaica: Toyota Yaris, Honda City, Nissan Tilda, and other models.
Why Rent a Mid-Size Car in Jamaica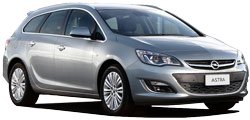 You can enjoy even more space and comfort on the road in a Mid-Size car rental in Jamaica without breaking the bank. Still affordable to rent, the Mid-Size class features a wide range of vehicles to suit any taste and budget. These medium-sized cars in Jamaica are suitable for smaller families and are normally great value for money.
Our popular Mid-Size rental models in Jamaica: Honda Civic, Toyota Corolla, and similar vehicles.
Why Rent a Family Size Car in Jamaica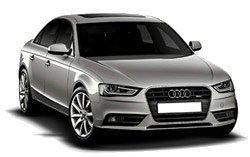 Family car class is also known as the Standard rental class. With enough room for five passengers, one big suitcase, and two smaller carry-on bags, Family cars are ideal for driving around Jamaica with friends or family. Drive up to Montego Bay, visit an amusement park and try your hand at snorkeling in the wonderful crystal clear waters of Jamaica.
Popular Family Size rental models in Jamaica: Honda HRV, Honda Accord, Toyota Camri and other vehicles.
Why Rent an SUV in Jamaica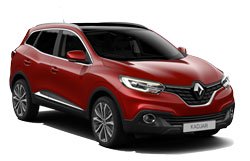 As some of Jamaica's roads tend to have potholes and are not in the best condition, SUVs are highly recommended for a safe drive around the island. See more with an SUV from Auto Europe and let Jamaica enchant you with its beautiful nature, charming culture and breathtaking panoramas. SUVs are known as sturdy and stable vehicles, which makes them ideal for almost any road condition.
The SUV vehicle model on high demand in Jamaica: Suzuki Grand Vitara, Honda CRV, and similar vehicles.
Why Rent a Van in Jamaica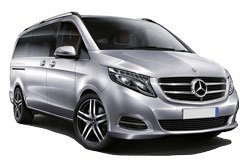 Vans are typically rented by groups of passengers, either families or friends, who would like to stay together during the trip. One of the best reasons to book a Van in Jamaica is the price, cheaper than that of several rental cars at once. Vans are also an excellent option if you are travelling with plenty of luggage and sports equipment.
Popular Van rentals in Jamaica: Toyota Hi Ace 12 Seater and Hyundai H1.
We hope this car rental fleet guide has helped you make an informed decision about your upcoming rental in Jamaica. Please use our secure booking engine to place a reservation in only three easy steps. If you still have questions or need assistance, please call our reservations agents on +49 89 412 07 269, who can help you with the booking.