Israel Car Rental Fleet Options
If you are planning on a holiday in Israel, perhaps the best thing you can do is to rent a car for your travels. Thanks to a rental car, you will be able to drive around the country and see the most of it; Jerusalem, Tel Aviv or the coastal town of Haifa. Take a look at the list of Auto Europe's rental categories and find the right car for your trip!
Why Rent a Mini Car in Israel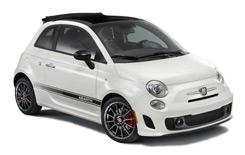 Driving in the big cities' crowded streets, or in the ancient city of Jerusalem can be demanding. However, we have something right for you; a Mini car will take you through the tiny streets with ease. The Mini category is the smallest car in our fleet and cars that fall into this category are very economical with fuel and provide room for up to four people with little luggage.
Popular Mini Car Rental Models: Fiat Panda, Suzuki Alto, Chevrolet Spark and other models.
Why Rent an Economy Car in Israel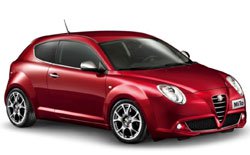 The Economy category is a very popular car rental choice among travellers in Israel due to low fuel consumption and an affordable price. Economy cars are a good alternative to the public transport and allow you to see Israel at your own pace while saving money on your travels. Vehicles in this class can accommodate up to four people and two large pieces of luggage.
Popular Economy Car Rental Models: Mitsubishi Space, Nissan Micra, Hyundai i20, Kia Rio, Daihatsu Sirion, Mazda 2 and other models.
Why Rent a Compact Car in Israel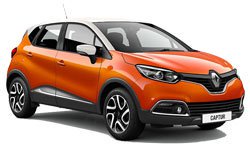 Compact cars are the largest vehicles in the smaller categories. These vehicles provide enough legroom for five passengers and two pieces of luggage and are a popular choice for drivers in European cities. A Compact car will take you along the coast of Israel with ease thanks to its powerful engine.
Popular Compact Car Rental Models: Skoda Fabia, Hyundai Accent, Peugeot 301, Ford Focus and other models.
Why Rent a Mid-Size Car in Israel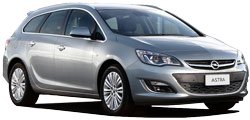 With the Mid-Size category, our fleet enters a class of large vehicles. Mid-Size cars are ideal for a road trip in the countryside. With enough space for five passengers and a spacious boot, Mid-Size vehicles will drive you safely from one end of Israel to another. Choose this category for touring the country from the Dead Sea to the Mediterranean Sea in a comfortable car with a powerful engine.
Popular Mid-Size Car Rental Models: Hyundai i25, Fiat Tipo, Subaru Impreza, Mazda 3, Citroen Berlingo and other models.
Why Rent a Family Size Car in Israel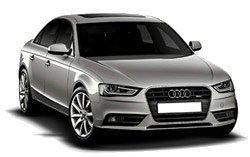 If you are looking for a spacious car with plenty of room for up to five people, the Family Size category is the one right for you. Powerful engines ensure safe travels over long distances. Ample legroom provides for comfortable rides and the spacious boot accommodates two large and two medium pieces of luggage. Models in this category include sedans and estate vehicles.
Popular Family Size Car Rental Models: Kia Forte, Hyundai Sonata, Mazda 6, Subaru Legacy, Chevy Malibu, Volvo s60 and other models.
Why Rent a Luxury Car in Israel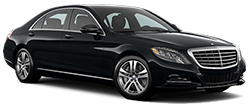 Should you be looking for something extravagant for your travels in Israel, take a look at our Luxury rental category. It includes cutting-edge design cars and we are able to guarantee a specific model. Our offers are also extraordinary; we have some special deals for sports and prestige cars.
Popular Luxury Car Rental Models: Buick LaCrosse, Chevrolet Traverse 7 passengers, Jaguar XE, Volvo S80, Jaguar XF, Mercedes E250, Volvo S90, Volvo XC90 and other models.
Why Rent an SUV in Israel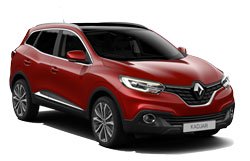 The SUV category is a synonym for comfort in driving long distances. Spacious inside and plenty of legroom make SUV vehicles the perfect choice for long drives. SUVs are pleasurable to drive; the powerful engines make driving an SUV seem seamless. With lots of luggage room, these vehicles are recommended for countryside trips with a group of up to five people.
Popular SUV Car Rental Models: Subaru XV, Mazda CX 5, Mitsubishi Outlander, Nissan Xterra, Kia Sportage, Ford Edge and other models.
Why Rent a Van in Israel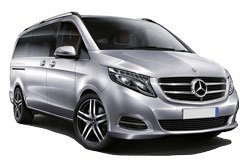 Vans come very handy when you are travelling with a large company. Vans accommodate, depending on a model, up to seven or nine people. If you are travelling with a group of seven, picking up a nine-seater is better, as you would have extra space for your entire luggage. It will also be cheaper than renting two sedans.
Popular Van Rental Models: Kia Carnival 7 passengers, Citroen Jumpy 9 passengers, Hyundai i800 9 passengers and other models.
With a large choice of rental cars, everyone is sure to find a suitable vehicle for their travels. Search for a deal on our secure booking engine or call us on 0049 89 380 356 76. Our specialised team will assist you in finding the best car rental offer together with helping you book your next holiday car!