Ireland Car Rental Fleet Options
Explore the green island with a first-class car rental in Ireland from Auto Europe! With a large fleet of vehicles for hire in Ireland and our low price guarantee, you can book an excellent service. Are you planning a longer journey? Think about upgrading to a luxury or sports car rental to make your trip to Dublin even better. With Auto Europe's secure and user-friendly online booking engine, booking a car is quick and hassle-free.
Why Rent a Mini Car in Ireland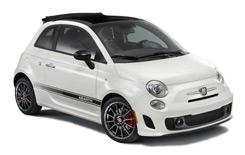 If you are making your first travel steps and would like to save on your budget, a Mini category car is a recommended choice. Mini vehicles are small, accommodating two people with little luggage, and are super easy to manoeuvre. Thanks to their size, they are simple to park, and most of all, Mini category cars save you money as they are very economical with fuel.
Popular Mini Car Rental Models: Ford Ka, VW Up, Toyota Aigo and other models.
Why Rent an Economy Car in Ireland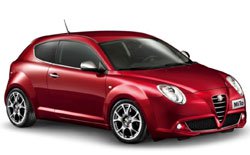 To avoid extra expenses, many travellers often opt for the Economy car hire in Ireland, allowing them to save some money on fuel expenses. These manoeuvrable vehicles deliver low fuel consumption and are an excellent option for short journeys or city trips in Dublin.
Popular Economy Car Rental Models: Ford Fiesta, Opel Corsa, Nissan Micra, Toyota Yaris and other models.
Why Rent a Compact Car in Ireland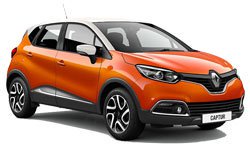 The compact category is in demand for car rental in Ireland. These four-door sedans and estate vehicles offer plenty of luggage space, have fantastic fuel consumption and are easy to fit into a parking space as well as steering them through the city streets seems effortless. Additionally, compact cars usually have more powerful engines than the economy or mini vehicles.
Popular Compact Car Rental Models: Renault Clio, VW Golf, Opel Astra, Toyota Auris, Ford Focus and other models.
Why Rent a Mid-Size Car in Ireland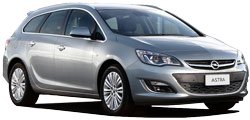 Holidaymakers, who are used to driving large cars at home, will find medium-sized vehicles suitable for their travels. With lots of luggage space and ample legroom, Mid-Size cars also have improved safety, making this category a well-liked choice for small families.
Popular Mid-Size Car Rental Models: VW Jetta, VW Passat, Opel Insignia, Toyota Avensis, Mazda 6, Opel Zafira and other models.
Why Rent a Family Size Car in Ireland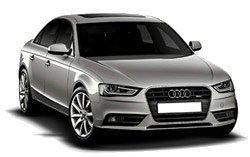 Full-size or family cars are perfect for long rides to the countryside. These vehicles accommodate up to five people and are a great choice for families with children. These capacious cars guarantee a comfortable ride out of town and provide ample boot space and legroom for passengers.
Popular Family Size Car Rental Models: Renault Fluence, Ford Galaxy, Audi A4, BMW 3 Series and other models.
Why Rent a Luxury Car in Ireland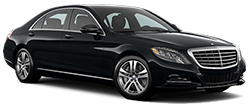 Travellers planning to upgrade their holiday to a luxury level should take a look at our prestige fleet. The Luxury category includes sports and prestige cars with powerful engines and modern design. Click through the booking engine to view our selection of luxury vehicles for rent in Ireland.
Popular Luxury Car Rental Models: Audi A4, BMW 5-series, Audi A8 and other models.
Why Rent an SUV in Ireland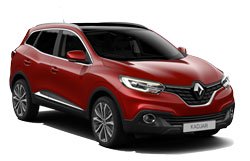 SUVs are perfect for countryside getaways in Ireland and bring pleasure when driving them. SUVs deliver an enjoyable driving experience, comfort and safety. The SUV category is characterised by powerful engines and spacious boots to accommodate your entire luggage on long drives in Ireland.
Popular SUV Car Rental Models: Nissan Qashqai, Toyota Rav4, BMW X5, Audi Q7, Range Rover and other models.
Why Rent a Van in Ireland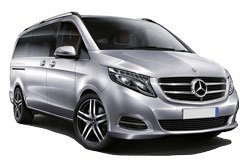 If you are travelling in a group of five or more people, the Van category is the right one for you. First of all, it will be cheaper than picking up two sedans, and secondly, Vans offer ample space for passengers and their luggage. Cars in this category are safe and provide a lot of comfort for you and your travel companions.
Popular Van Rental Models: : Renault Traffic 9 passengers, Opel Vivaro 9 passengers, VW Caravelle, Peugeot 5008 5 + 2 passengers and other models.
Search our booking engine to find our great offers for your next car rental in Ireland. Should you need assistance in selecting a car for your next trip, please do not hesitate to contact us via email or telephone on +49 89 380 356 76. Our car rental specialists are available seven days a week to help you find the perfect car hire!