France Car Rental Fleet Options
Get your holiday off to a great start with a car rental in France at some of the best prices online. Whether you are looking for a sports car like an SUV for a skiing holiday in the French Alps, or a luxury vehicle to roam the French Riviera, our fantastic fleet will not leave you disappointed. Take a look at our wide choice of rental cars and book your dream car in France through our secure booking engine.
Why Rent a Mini Car in France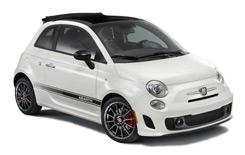 Set off on a road trip in France with your significant other and visit all those romantic places ideal for couples. Drive down the Loire Valley, visit the castles, and make stops for wine tasting. Whichever part of France you are planning on visiting, a mini car can be your ideal companion for the road. Easy for finding parking spots and economical to drive, a mini will save you money and time on holidays.
Popular Mini Car Rental Models: Renault Twingo, Fiat 500, Ford Ka, Smart For Two, Toyota Aygo, Peugeot 107.
Why Rent an Economy Car in France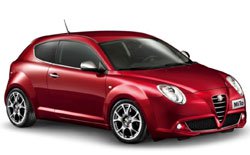 If you are going on a short trip to France, a romantic getaway just for two, you might consider renting an economy car. Vehicles in this category are economical with fuel and have enough luggage room. These cars are a good choice for city escapes, where maneuvering small-size cars come in particularly handy when you are looking for a parking space.
Popular Economy Rental Car Models: Ford Fiesta, Opel Corsa, Peugeot 208, Smart For Four, Citroen C3, Fiat Punto, Renault Clio.
Why Rent a Compact Car in France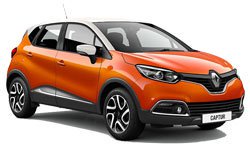 Compact category is one class higher than the economy one. Compact cars are, therefore, larger in size but are also easy to maneuver through the city streets. These cars are recommended for city breaks and countryside rides for groups of up to four people. Despite having economical fuel consumption, compact cars often also have quite powerful engines.
Popular Compact Rental Car Models: Fiat 500L, Fiat Tipo, Ford Focus, Opel Astra, Toyota Auris, Peugeot 308, Opel Mokka, Renault Megane.
Why Rent a Mid-size Car in France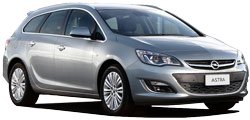 Mid-size category is recommended for countryside rides with family or friends. Mid-size vehicles are large and have powerful engines to get you comfortably through the French countryside. These cars are also optimal for touring the French Riviera or visiting famous French vineyards. With enough legroom and a spacious booth, these vehicles are often booked for longer journeys.
Popular Mid-size Rental Car Models: Renault Scenic, Fiat 500X, Citroen C4 Picasso, Ford C-Max, Peugeot 3008, VW Touran, Opel Zafira.
Why Rent a Family Size Car in France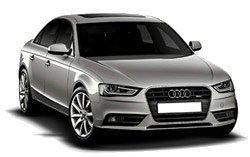 The largest sedan cars fall into this category. With this type of vehicles, you will have plenty of legroom and a lot of space for your luggage. Cars in this class are comfortable for groups of four to five people. Powerful engines ensure comfortable drives. Family Size category is often a great deal when compared with smaller categories. Check out our booking engine for our deals on Family Size cars in France.
Popular Family Size Rental Car Models: Peugeot 508, Toyota Avensis, Citroen C5, VW Passat, Renault Talisman, BMW 3 Series.
Why Rent a Luxury Car in France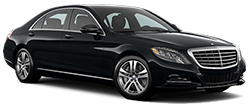 Allow yourself a little bit of luxury and pick up one of our prestige cars in France. Auto Europe's luxury fleet includes top-notch sports cars as well as cutting-edge limousines and convertibles. Contact one of our prestige fleet advisers and choose a vehicle that will add an extra touch of glamour to your travels in France. Auto Europe offers some fantastic deals on luxury car hire, take a look at our fleet and make the best choice.
Popular Luxury Car Rental Models: Volvo s90, BMW 5 Series, BMW 4 Series, Mercedes E Class, Mercedes S Class, Audi A5, Mercedes E Class, Audi A6, Mercedes GLC.
Why Rent an SUV in France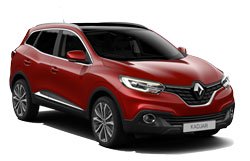 SUV vehicles are often rented for travels in the Alps, be it for hiking or skiing holidays, but you don't have to go to the mountains to hire the BMW X5. SUVs are available in major cities and airports across the country.
Popular SUV Rental Models: BMW X3, BMW X5, BMW X4, Renault Kadjar and others.
Why Rent a Van in France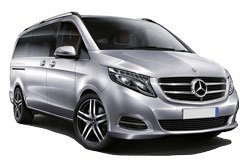 Vans are a favourite category among larger groups of travellers and are a better deal than renting two midsize cars. Nine passenger vans are perfect for five to seven travellers with luggage. These cars offer you the most inner space.
Popular Van rentals in France: Renault Traffic 9 passengers, V Class 8 passengers, VW Sharan 7 passengers, Mercedes Vito 9, Ford Turnero and others.
To find the right car hire for your travels, try a quick search in the booking engine at the top of this page. If you can't find what you're looking for, give our rental specialists team a call on +49 89 380 356 76.