Finland Car Rental Fleet Options
If you are travelling around Finland, Auto Europe is your number one website for car rental. Our extensive fleet of vehicles for rent ensures that everyone can find just the right car for their needs. Take a look at the below listed car categories that you can rent in Finland through Auto Europe, then check our booking engine to find out about our fantastic offers.
Why Rent a Mini Car in Finland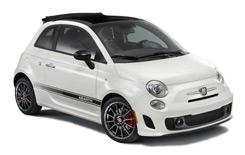 Finland has been listed as one of the top travel destinations; we recommend our car hire services for your next car rental in the country. A mini car in Finland will effortlessly take you to all the famous places, such as Suomenlinna with its walking trails, Santa Claus Village, or Levi with its unspoiled countryside.
Popular Mini Car Rental Models: Peugeot 107, Hyundai i10, Ford Ka, Volkswagen Up.
Why Rent an Economy Car in Finland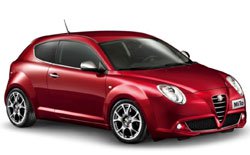 Travelling on a budget? Economy cars are, as the name suggests, good for your wallet. These vehicles consume relatively little fuel and are comfortable means of transport for groups of two people with luggage. Due to their small size, these cars are a good choice for city breaks and short drives.
Popular Economy Rental Car Models: Citroen C1, Hyundai i20, Volkswagen Polo, Skoda Fabia, Nissan Micra, Toyota Yaris.
Why Rent a Compact Car in Finland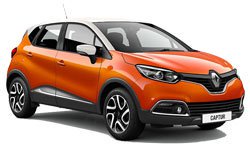 Compact cars are larger in size and offer more legroom as well as more luggage space. The compact category is well suited for four travellers with medium-size luggage. Try out a compact car for a city trip or a countryside escape to Finnish lakes. Use our booking engine to check the best deals for compact cars.
Popular Compact Rental Car Models: Opel Astra, Citroen C4, Nissan Pulsar, Volkswagen Golf, Peugeot 207, Ford Focus.
Why Rent a Mid-size Car in Finland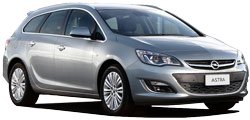 The Mid-size category is a good solution for countryside travels. Cars in this class are comfortable, large vehicles that ensure safe and comfortable driving in vast Finnish diverse landscapes. Mid-size cars are recommended for small families or groups of four to five people. These vehicles come with powerful engines and sufficient space inside.
Popular Mid-Size Rental Car Models: Mercedes A Class, Skoda Octavia, Volvo V40, Audi A3, Volkswagen Jetta, Skoda Yeti.
Why Rent a Family Size Car in Finland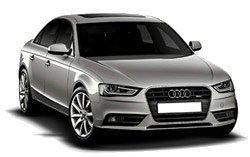 One of the most popular categories among groups travelling with four or five people. Family Size cars are large, spacious, with a lot of legroom and a spacious boot. These vehicles accommodate up to five passengers and have enough room for luggage. Powerful engines ensure a swift driving experience and make long drives enjoyable.
Popular Family Size Rental Car Models: Mercedes B Class, Ford Mondeo, Volkswagen Passat, Volvo V60, Volvo S60, BMW 3 Series.
Why Rent a Luxury Car in Finland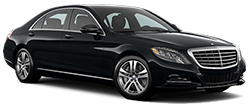 Auto Europe's fleet of luxury rental cars includes top-notch vehicles designed to bring pure pleasure to driving. Try out one of the luxury cars in Finland on your next trip, be it a business or holiday stay. Our luxury fleet is full of fantastic cars and we also have very good deals to offer our customers. Take a look at our booking engine or contact our prestige team to assist you with booking.
Popular Luxury Car Rental Models: Volvo S80, BMW 5 Series, Mercedes A Class, Audi A6, Mercedes GLC, Mercedes S Class, Mercedes GLE.
Why Rent an SUV in Finland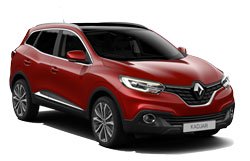 With a variety of SUVs in Finland, everyone will find something suitable for their travel needs. SUVs are recommended for travelling in more demanding terrain, such as mountains or it can be a great choice for anyone who simply enjoys driving an SUV
Popular SUV Rental Models: Mitsubishi ASX, Opel Mokka, Honda CRV, Volvo XC60.
Why Rent a Van in Finland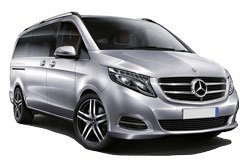 Vans are cars that accommodate up to nine passengers and are a great choice for family holidays or countryside trips with larger groups of people. If you are travelling in a group of five or seven people, renting a Van is more economical than picking up two midsize cars.
Popular Van rentals in Finland: Volkswagen Caravelle 9 passengers, Volkswagen Transporter 9 passengers, Ford Turnero 9 passengers.
Click through available cars on our booking engine and find the right car for your holiday. Should you need any assistance, please do not hesitate to contact our rental specialists on +49 89 380 356 76.
*Exact make and model cannot always be guaranteed. Specific vehicles may vary depending upon availability.