Cyprus Car Rental Fleet Options
Visit this beautiful Mediterranean island in style and comfort with a car rental in Cyprus from Auto Europe. For over 60 years, we have proudly provided all our customers with unrivaled services and prices, ensuring the lowest car rental rates in Cyprus. Our commitment to providing discounted rates will allow you to allocate your money in a better way during your trip. Begin today by browsing through our vehicle fleet below and, once you find your preferred car rental in Cyprus, simply book online using our secure and easy booking engine.
Why rent a mini car in Cyprus?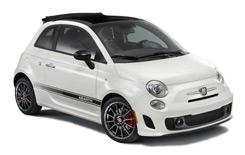 Mini category is the perfect choice for a Mediterranean country such as Cyprus. A mini car is the best match for narrow winding roads and hairpin turns characteristic of some coastal regions. The low-priced cars are usually sold out fast. Please book in advance especially if you are planning a summer holiday in Cyprus. Mini category cars will get you to the most secluded beaches and historic places on the island.
Popular Mini Car Rental Models: Chevrolet Sparks, Nissan Pixo, Kia Picanto, Daewoo Matiz, Suzuki Alto, Volkswagen Up.
Why rent an economy car in Cyprus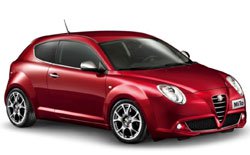 The economy category is a very popular rental among tourists visiting sunny Cyprus. It is extremely easy to drive around this small island, and when you rent an economy car in Cyprus, you will have unlimited mileage guaranteed, lower fuel costs and luggage space designated for up to 3 people. Available in a variety of options, from hatch to sedans with 2 or 4 doors, an economy car rental in Cyprus is the smart choice to discover Agia Napa, the beach, and so much more.
Popular Economy Car Rental Models: Renault Clio, Nissan Note, Ford Fiesta, Hyundai I10, Fiat Panda*
Why rent a compact car in Cyprus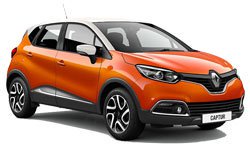 Booking a compact car rental in Cyprus is the right choice for small groups travelling to Agia Napa on holiday. With a reasonable amount of luggage capacity and the outstanding fuel economy, these small vehicles are incredibly practical, providing unlimited mobility and freedom to come and go as you wish. When you rent a compact car in Cyprus, there is always an extensive variety of 2 or 4-door models options to choose from.
Popular Compact Car Rental Models: Renault Megane, Ford Focus, Alfa Romeo Giulietta, Fiat Linea, Hyundai Accent*
Why rent a midsize car in Cyprus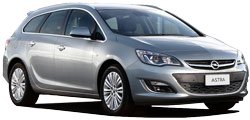 A midsize category car rental in Cyprus is a wise choice for small families or small groups travelling on holiday. These vehicles have a large compartment designated for luggage, efficient fuel economy and a comfortable interior that offers more legroom. When renting a midsize car in Cyprus, you will have the choice of numerous different models available, like the Skoda Octavia or the popular Ford Fusion.
Popular Midsize Car Rental Models: Ford Fusion, Skoda Octavia, Opel Zafira, Citroen C4, Renault Fluence*
Why rent a family size car in Cyprus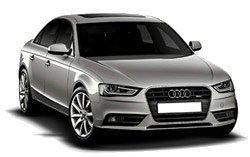 Are you looking for extra legroom and a comfortable and spacious interior that will ensure a smooth and quiet journey? Then we recommend a family size car rental in Cyprus. There are plenty of models available, perfect for accommodating a family while driving long distances. With the most amount of options than any other category, renting family size car in Cyprus offers more range and more comfort on your holidays.
Popular Family Size Car Rental Models: BMW 3 Series, Mazda 6, Ford Mondeo, Toyota Camery, Chevy Malibu*
Why rent a luxury car in Cyprus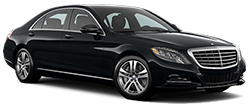 With one of our finest luxury car rentals, you can easily enrich your stay in one of Limassol's luxury resorts and cruise around the island of Cyprus with all the class you want. When renting a luxury car in Cyprus, you can finally live out your dreams. A vast selection of luxury cars from brands you know and recognize, such as BMW, Mercedes Benz, and Audi, is at your disposal. Thanks to the best rates guaranteed from Auto Europe, you will benefit from excellent prices on luxury and sporting car rentals in Cyprus.
Popular Luxury Car Rental Models: BMW 5 Series, Volvo S80, Mercedes E Class, Audi A6,*
Why rent a SUV or van in Cyprus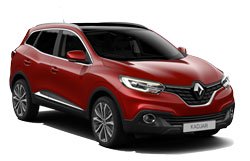 Extra legroom, extra luggage space, more friends and family! These are just a few reasons why booking a van or SUV car rental in Cyprus with Auto Europe is such an exceptional option. A van or SUV is the perfect combination of convenience and affordability!
Popular SUV and Van Car Rental Models: Kia Sportage, Nissan Serena, Citreon Jumpy, Volkswagen Tiguan, Suzuki Grand Vitara*
To find the perfect car for your trip, just do a quick search on the booking engine at the top of this page. Can't find exactly what you're looking for? Call Auto Europe's rental specialists at +49 89 380 35 76, 7 days a week, and we will be happy to assist you.
*Exact car brands and models cannot be guaranteed in all cases. Specific vehicles may vary depending on availability.