Croatia Car Rental Fleet Options
Increasing in popularity as a favourite summer destination, Croatia has something in store for every taste and budget. First of all, there is the beautiful coast of the Adriatic Sea with numerous blue-flag beaches, hidden coves and over 1000 islands and islets. The coastal region is known for old historic towns with marble streets, old palazzos and villas, and exquisite culinary tradition. Visit Croatia any time of the year; relax on the beach in the summer or in a luxurious spa in winter. Admire Plitvice Lake and extraordinary landscapes in Gorski Kotar. Auto Europe has prepared a lot of budget-friendly car rental in Croatia options for you!
Why Rent a Mini Car in Croatia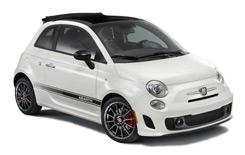 Tour Croatian cities with a mini car! A small-sized car is perfect for historic city centres of cities like Dubrovnik, Pula, Split or Poreč, where the streets are narrow and a mini car fits perfectly! It is also very easy to park it in the crowded city streets. This type of car is best for two travellers with little luggage – for you and your partner!
Popular Mini Car Rental Models: Volkswagen Up, Suzuki Splash, Smart For Four, Citroen C1.
Why Rent an Economy Car in Croatia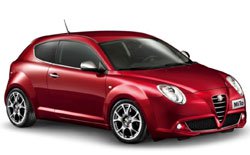 Economy rental cars are a good choice for travellers who would like more comfort and space on their trip. With the unlimited mileage, economy rentals will enable you to travel without being reduced to a limited number of kilometres a day. The enhanced storage space and economical fuel consumption are another characteristic that makes economy car rentals popular with our customers. The cars come as 2-door and 4-door models. Pick your car at the capital city of Zagreb and set off on a trip to Pula, which will take you only a bit more than three hours.
The most frequently demanded economy rental models in Croatia include: Peugeot 208, Suzuki Swift, Hyundai i20, Suzuki Ignis and many others.
Why Rent a Compact Car in Croatia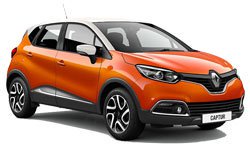 A popular option in Croatia is the compact car class, which offers passengers even more storage space than mini and economy cars. Many customers choose to improve their car rental experience with a compact car if they are not travelling alone. Tour the coast in a compact car - drive from Pula to Dubrovnik on a fantastic coastal road trip.
Popular compact rentals in Croatia are: Fiat Tipo, Volkswagen Golf, Kia Rio, Suzuki Baleno, Skoda Rapid Spaceback. In addition, you will find even more great compact rental models in Croatia.
Why Rent a Mid-Size Car in Croatia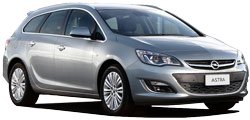 Ideal for smaller families or groups of friends, midsize cars come with plenty of legroom and additional luggage space as well as economic fuel consumption. Renting a car of midsize category in Croatia makes travelling in comfort and with less to worry about when looking for a parking space. Auto Europe offers excellent options from our partners such as Fleet Rent a Car, Oryx Rent a Car and others to bring you the best offers on the market.
Our popular midsize rental models in Croatia: Skoda Octavia, Skoda Octavia Diesel, Suzuki Vitara, Suzuki S-Cross, Renault Captur, Fiat Tipo and others.
Why Rent a Family Size Car in Croatia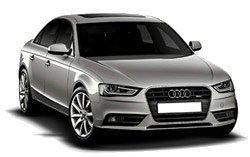 As the very name says, this car category is mostly rented and best suited for families with children as the cars come with extra legroom and extra storage space for your luggage. Auto Europe cooperates with many renowned brands offering family size cars in Croatia. While the best and most affordable deals are often with Audi and Volkswagen vehicles, you can choose among many other brands when renting a family size car in Croatia.
Our commonly rented family size models in Croatia: Audi A4, Volkswagen Passat, Volkswagen Sharan (up to 7 passengers), Skoda Octavia Wagon, VW Caravelle (8 passengers), Opel Vivaro (9 passenger), Mazda CX 5 and more.
Why Rent a Luxury Car in Croatia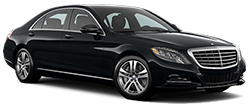 Enjoy Croatia in style and drive down the coast in a high-end luxury car from Auto Europe! If you have booked accommodation in one of the luxurious resorts on the Adriatic such as those in Rovinj or Hvar, complement your first-class holiday with a premium luxury car. Together with our partners, well-known suppliers in Croatia such as Fleet and Oryx, we always try to get you the best deals on sports and luxury car rentals all over Croatia, be it on the coast or in other parts of the country.
Popular luxury rental cars in Croatia: Jaguar XE, Jaguar XF, Mercedes V Class, BMW 5 Series, Opel Cascada Cabrio, Audi A6, Mini Cooper Cabrio and many other models.
Why Rent an SUV in Croatia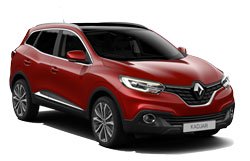 Travellers travelling in Croatia in a group will find SUV or Van vehicles extremely useful and suitable for their trip. Offering space for up to 12 passengers, these categories are comfortable, spacious, and have plenty of storage space, much needed for larger groups of passengers. Although SUV vehicles do not belong to the luxury category, they offer you sleek elegance and much comfort.
Popular SUV & Van rental vehicles are: Suzuki Vitara, Renault Captur, Audi Q3, Subaru XV, Subaru Outback, VW Caravelle (up to 9 passengers), Opel Vivaro (up to 9 passengers), Seat Alhambra, and many others.
Why Rent a Van in Croatia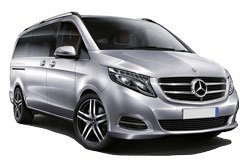 Are you planning a road trip in Croatia with a group of friends or extended family? Auto Europe can help you organise your trip! Browse through our offer of vans in Croatia and you will be sure to find a suitable vehicle. You can take your friends from Pula to Dubrovnik and make a stop at Krka National Park or go island-hopping along the coast. Renting a van in Croatia for more people will save you a lot of money on taxis and public transport costs.
Popular Van rentals in Croatia: Renault Traffic, Volkswagen Sharan, Opel Vivaro, Mercedes V Class, and others.
Make a search on our booking engine at the top of the page where you can look for a suitable car based on your parametres of choice. In case you cannot find what you are looking for and have some additional questions, our reservations team is happy to help! Call us on +49 89 380 356 76 seven days a week!