Canada Car Rental Fleet Options
Any road-tripper's dream, Canada is the land of opportunities best explored in a rental car from Auto Europe. We can provide you with high-quality car rental in Canada at some of the lowest prices on the market. If in doubt as to what vehicle would be the most convenient for your trip, please have a look at the overview of rental car classes below.
Why Rent an Economy Car in Canada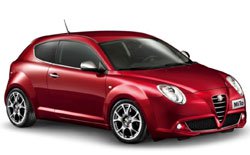 As the cheapest rental option in Canada, Economy car class features small but stable vehicles, with a perfect ratio of fuel economy and car size. Consider Economy class vehicles if travelling within the city as they are small and easy to drive in urban areas, especially when it comes to finding a free parking spot. Accommodating up to four passengers without luggage, or two passengers with one large suitcase, Economy cars are the right choice for smaller travel parties.
Most popular Economy car rentals in Canada: Chevrolet Spark, Kia Rio, Suzuki Swift and similar cars.
Why Rent a Compact Car in Canada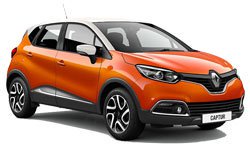 Still affordable, but with slightly more space, Compact cars are suitable for up to five travellers with two suitcases and one carry-on bag. Leaning towards bigger car categories, Compact cars will provide you with more space than Economy cars, while retaining the good fuel economy and the affordable price.
Popular Compact rental models in Canada: Chevrolet Sonic, Hyundai Accent, Nissan Versa, and other models.
Why Rent a Mid-Size Car in Canada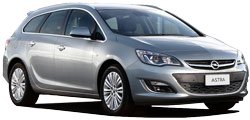 Tour Canada in a Mid-Size rental car and enjoy the extra luggage space, a variety of models from renowned automotive brands, and the low prices! These cars allow for more space and comfort, and are one of the most popular categories to rent in Canada. Check out the Mid-Size car rental rates on our booking engine.
Our popular Mid-Size rental models in Canada: Dodge Caliber, Toyota Corolla, Chrysler 200, Ford Focus, Ford Escape, Toyota RAV 4 and similar vehicles.
Why Rent a Family Size Car in Canada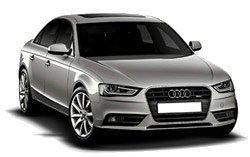 When travelling with family or in a group of friends, it is recommended to book a Family Size car. The Family Size category is our most booked car class in Canada. Besides the extra legroom and a separate luggage boot, you will enjoy a large number of models available for rent. Normally, Family-Size models can seat up to five people and have enough room for two bigger and two smaller suitcases.
Popular Family Size rental models in Canada: Chrysler 300, Volkswagen Jetta, Hyundai Sonata, Chevrolet Impala, Toyota Camry, Dodge Charger and several other models.
Why Rent a Luxury Car in Canada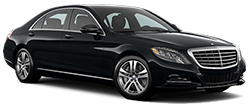 Visit Canada in a Luxury vehicle and make memorable experiences on your road trip through this marvellous country. The impeccable design plays an important role in everyone's luxury car choice. However, these premium cars are not just beautiful, but also highly functional with the state-of-the-art equipment and interior. Give us a call to arrange a guaranteed model for your trip in Canada.
Popular luxury and sports models in Canada: Chrysler 300C, Chrysler 300S, Lincoln Town Car and other models.
Why Rent an SUV in Canada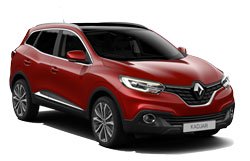 If skiing in Canada sounds like fun and you are travelling to any of its magnificent mountains, we highly recommend renting an SUV which will effortlessly take you around Canada even on most challenging roads. SUVs are also ideal for bringing along your ski equipment and several pieces of luggage.
The SUV vehicle model on high demand in Canada: Jeep Compass, Ford Escape, Toyota RAV 4, Toyota Highlander, Ford Explorer, Chevrolet Suburban, and many other models.
Why Rent a Van in Canada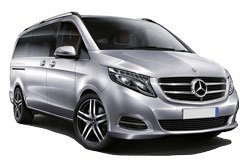 Van rentals are an excellent choice for all travellers in a group of up to twelve people. To keep the group together and make sure you have enough storage room for all your belongings, look for the best Van rental deals on our website.
Popular Van rentals in Canada: Dodge Grand Caravan, Chrysler Town and Country, and others.
If you feel ready to book the car rental for your upcoming trip in Canada, please utilise our booking engine and reserve the car in three easy steps. The booking process is secure and straight-forward. You are also welcome to talk to our reservations agents on +49 89 380 356 76, who can give you more information and make the booking for you.