Bulgaria Car Rental Fleet Options
Discover Eastern Europe with a comfortable and affordable car rental in Bulgaria! Auto Europe, in addition to ensuring the lowest rates on the market, also offers discounts on car rentals that do not depend on the chosen category. Browse our extensive fleet of rental cars below, and you'll find vehicles of all sizes and shapes. Find the ideal car rental in Bulgaria according to your travel needs and then book online using our secure booking engine.
Why rent a mini car in Bulgaria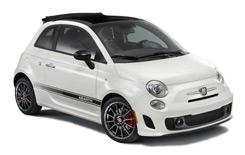 Roam the Bulgarian coast with a mini car hire. The small-sized cars come at lowest rates and are economical with fuel, allowing you to save considerably on your travel costs. Moreover, sleek and easy to maneuver mini vehicles are perfect for crowded tourist resorts as well as city centres.
Popular Mini Car Rental Models: Toyota Aygo, Kia Picanto, Chevrolet Spark, Hyundai i10, Suzuki Alto.
Why rent an economy car in Bulgaria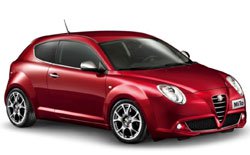 Rent an economy car in Bulgaria and discover charming landscapes and its lively capital, Sofia. Economy car rentals offer greater efficiency in fuel consumption and unlimited mileage, allowing you to save more during the holidays instead of spending everything on car rental bookings before you even get to your destination. With accommodation for up to 4 passengers and frequent availability of great discounts, many travellers choose this option when visiting Bulgaria.
Popular Economy Car Rental Models: Opel Corsa, Suzuki Splash, Toyota Yaris, Skoda Rapid, Volkswagen Polo*
Why rent a compact car in Bulgaria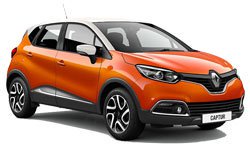 A compact car rental in Bulgaria is a smart choice. This option gives you greater mobility to drive on Europe's narrow roads and excellent fuel economy, allowing you to explore the entire region of Bulgaria at a pace that best suits you. With a great luggage space, cars in the compact category have 2 doors or 4 doors, so no matter what your travel plans are, a rental car suitable for your needs is sure to be waiting for you.
Popular Compact Car Rental Models: Suzuki Swift, Ford Focus, Suzuki SX4, Opel Astra, Peugeot 308*
Why rent a midsize car in Bulgaria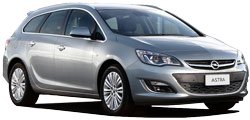 Regarded by many as the most versatile car category, a midsize car rental in Bulgaria is by far the most practical choice you can make. Enjoy extra legroom, larger capacity in the luggage compartment and an especially comfortable interior, with only a slight increase in fuel consumption than a compact car. Auto Europe's comprehensive car rental fleet allows you to choose from a wide range of excellent vehicles, perfect for any type of travel.
Popular Midsize Car Rental Models: Skoda Octavia, Suzuki S-Cross, Renault Fluence, Opel Vectra, Toyota Avensis*
Why rent a family size car in Bulgaria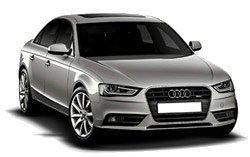 If you are planning to embark on a long holiday, please consider a family size car category. Usually, renting a family size car in Bulgaria offers a significant increase in comfort, with more security, tranquility and power to drive through the mountains and cross the cities at a steady pace despite the traffic that can often be slow.
Popular Family Size Car Rental Models: Subaru Forester, Audi A4, Skoda Superb, BMW 3 Series, Saab 9.3, Mercedes C Class*
Why rent a luxury car in Bulgaria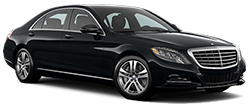 Just like the family size category, renting a luxury car in Bulgaria should be one of the first options when planning your trip. A luxury car rental will not only comfortably accommodate the whole family but will also allow you to explore Bulgaria in style with a modern vehicle, as well as enjoy all the technology available. In addition to the comfort, when you rent a luxury car in Bulgaria, you will have a significant increase in luggage space, being able to choose from a multitude of the latest and greatest models.
Popular Luxury Car Rental Models: Audi A6, BMW 5 Series, Mercedes E Class, Porsche Panamera, Mercedes S Class*
Why rent a SUV or van in Bulgaria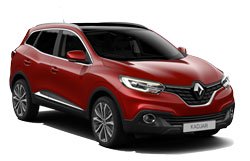 Many times when travelling, we look for adventure rather than relaxation, and when it comes to adventure, Auto Europe can help you with a van or SUV rental in Bulgaria. Made to accommodate at least 5 people plus luggage, and equipped with features like 4x4 traction, renting an SUV may be the ideal option for the ultimate road trip through Bulgaria. Do your plans include more than 5 people? No problem! With a wide variety of vans available for rental at unbeatable prices, accommodating 7 to 15 people will not be an obstacle.
Popular SUV and Van Car Rental Models: Suzuki Grand Vitara, Hyundai H1, Opel Antara, Volkswagen Tiguan, Volkswagen Transporter, Opel Vivaro*
To find the perfect car for your trip, just do a quick search on the booking engine at the top of this page. Can't find exactly what you're looking for? Call Auto Europe's rental specialists at +49 89 380 35 76, 7 days a week, and we will be happy to assist you.
*Exact car brands and models cannot be guaranteed in all cases. Specific vehicles may vary depending on availability.