Brazil Car Rental Fleet Options
With a discounted car rental in Brazil from Auto Europe, you can travel comfortably, flexibly and according to your own wishes, whilst getting to know the world's fifth largest country. If you want to experience big hectic cities, the best time to plan a holiday is during the big carnival. Brazilians celebrate this in a special way! First and foremost come dancing, music and, of course, the unparalleled joie de vivre of the Brazilians that can be felt everywhere at this time. Hiring an SUV in Brazil is recommended, especially if you have not completely settled down on your route or would like to go on spontaneous day trips off the beaten path. Auto Europe offers a wide range of vehicle categories from small vehicles to luxury rental cars. Be inspired by our fleet overview and pick the right car for your South American dream holiday.
Why Rent a Mini Car in Brazil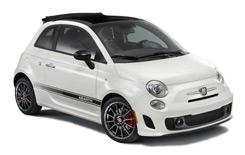 Experience the vibrant city of Rio de Janeiro with a Mini car from Auto Europe. If you are traveling alone or as a couple for a few days and would like to move freely through the streets of Rio de Janeiro or Sao Paulo, a Mini car can be the right vehicle for your needs. Small and fit for heavy traffic in a city jungle, Mini cars will also be quite handy when looking for a parking space in busy urban areas.
Most popular Mini car rentals in Brazil: Renault Clio, Nissan March, Ford KA, Smart Four, Renault Clio, Hyundai i10 and others.
Why Rent an Economy Car in Brazil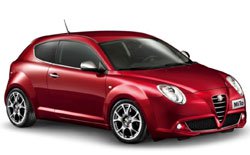 Drive from one beach to the next with an Economy car and enjoy the roaring Atlantic Ocean at Copacabana and Ipanema. The famous statue of Christ in Rio cannot be easily reached by public means of transport, and a taxi can quickly become expensive. With an Economy car rental on your side, this should not be a problem. These vehicles are ideal for city tours in Curitiba, in the south of Brazil, or Salvador da Bahia in the north of the country.
Most popular Economy car rentals in Brazil: Renault Clio, Peugeot 208, Fiat Punto, Mitsubishi Colt, Nissan Micra, Volkswagen Polo, Ford Fiesta, Smart Four, Opel Corsa Diesel, Ford Fiesta and others.
Why Rent a Compact Car in Brazil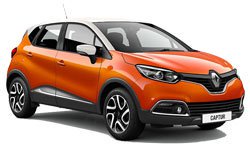 If you travel to Brazil as a family of three or four, or if you have a lot of luggage with you, it is best to go one category higher and book a Compact car. Enjoy a completely different flora and fauna as you drive along the motorways and coastal roads in your compact car. Do not forget to pay a visit to one of the famous grill restaurants and be pampered with delicious, grilled South American meat.
Popular Compact rental models in Brazil: Ford Novo Ka, Fiat Fiorino, VW Saveiro, Fiat Idea, Hyundai HB20, Nissan Versa, Toyota Etios and other models.
Why Rent a Mid-Size Car in Brazil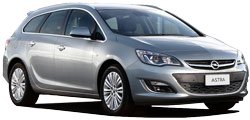 Enjoy a little more comfort with a Mid-Size rental car without having to pay a much higher price than for the lower categories. The Mid-Size category is always equipped with four doors, can accommodate up to five passengers, one large and two small suitcases. Most Mid-Size vehicles are equipped with air conditioning. As it can get very hot in Brazil, we recommend that you pay attention to this feature. It is marked with a snowflake meaning AC (Air Conditioning).
Our popular Mid-Size rental models in Brazil: Nissan Sentra, Nissan Versa, Renault Duster, Chevrolet Spin, Fiat Doblo, VW Voyage and similar vehicles.
Why Rent a Family Size Car in Brazil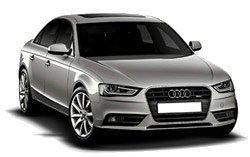 Book a Family car in Brazil if you are traveling with up to five people and a fair amount of travel luggage. The Family category vehicles' roomy boot accommodates up to two large and two small suitcases. Not only is the space for the baggage generously distributed throughout the standard rental car, but the interior also provides ample leg room for a high-quality driving experience, especially on longer journeys in Brazil. When traveling with children who still need child seats, please be sure to mention this when making your reservation through Auto Europe.
Popular Family Size rental models in Brazil: Ford Fusion, Renault Fluence, Ford Rangers 4x4 Double Cab and similar vehicles.
Why Rent a Luxury Car in Brazil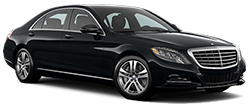 Would you like to rent a luxury car rental in Brazil because your trip is going to be something special? No problem for Auto Europe! With our wide selection of prestige vehicles and luxury rental cars, we can quench your thirst for glamour, stylish design and excellent driving experience. Decide whether you want to drive around Corcovado in Rio de Janeiro, or along Estrada the Paineiras in a convertible or the elegant Mercedes C180. These moments will be remembered forever!
Popular luxury and sports models in Brazil: Ford Fusion US, Mercedes C180, Fiat Toro Freedom and others.
Why Rent an SUV in Brazil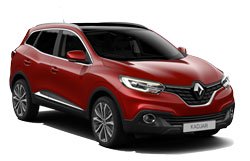 The endless summer in northeastern Brazil lends itself to numerous explorations with a stable SUV from Auto Europe. The SUVs you can book with us in Brazil are not just big vehicles ideal for travelling as a group. They offer you added comfort, plenty of interior room, and luggage storage ideal for carrying sports equipment. Road trips are a great way for you to spend time with your loved ones as you visit the sites and enjoy the beauties of the summer. Travel comfortably through the streets of Brazil with an SUV.
The SUV vehicle model on high demand in Brazil: Renault Duster, Ford Eco Sport, Dacia Duster, Jeep Renegade, Audi Q3, Ford Ranger 4x4 or similar vehicles.
Why Rent a Van in Brazil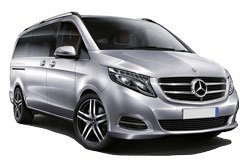 A long-haul trip usually means carrying more luggage than usual. It's good to know that a van, depending on the model, not only offers space for up to 12 passengers, but also enough room for the suitcases. For groups, it is particularly convenient, because you do not have to separate during the rides. Van rentals in Brazil are also a way to save money on double rentals, double fuel and double insurance costs.
Popular Van rentals in Brazil: Mercedes Vito, Chevrolet Spin 5 + 2, Fiat Doblo, Fiat Doblo 5 + 2, GM Spin 5 + 2 and more.
Not sure which category is right for your trip? Let our competent reservations team advise you and help you find the right vehicle. We are happy to answer all your questions about the costs, insurance and the like. You can call us seven days a week on +49 89 380 356 76. If you prefer to book directly online, please use the booking engine above by specifying your travel details. In a few steps, you will receive all available car rental offers in Brazil.