Why rent a family size car in Austria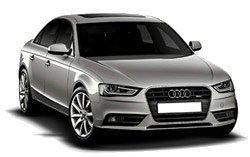 With a family size car rental, you and your family, or even your group of close friends, will enjoy a large luggage rack and plenty of legroom, the ideal combination for a comfortable drive through Austria. Take advantage of what large cities such as Vienna have to offer with a BMW, Mercedes, Audi, VW or other fantastic vehicle options.
Popular Family Size Car Rental Models: Audi A4, Mercedes C Class, VW Passat Estate, Skoda Superb, Peugeot 508, VW Sharan (7 Passengers), BMW 3 Series, BMW 3 Series Estate, VW Passat, Seat Alhambra (7 Passengers).