Car Rental with Europcar Premium Pick-Up through Auto Europe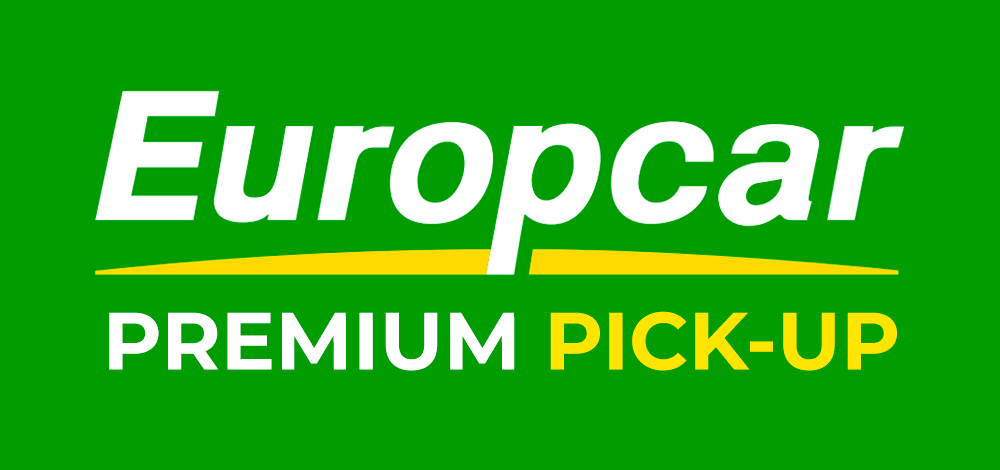 With contactless solutions for travellers quickly gaining traction, we are very happy to annouce the introduction of Europcar's new Premium car hire collection format which provides drivers in a hurry the opportunity to rent a vehicle with Auto Europe and drive out of the pick-up station without having to wait in long queues and present all their documents, even during the peak holiday periods.
With Europcar's ground-breaking Premium product, it's now just a question of arriving at your destination and picking up your car keys without all the fuss of checking in with the local supplier. This limits the amount of contact our customers need to have and, in turn, reduces the risk of infection on their travels. Please consult Europcar's additional cleaning measures and procedures for more information on how drivers can take advantage of this innovative new self-service.
State-of-the-art and extremely functional, the Auto Europe booking engine is fully updated to incorporate this new form of car rental with Europcar Premium Pick-Up, which operates with a high-tech key dispenser at a growing selection of popular destinations, allowing customers the convenience of being able to check whether or not this excellent service is available in an instant during the process process.
---
Europcar Premium Rental service: What is the premium pick-up service?
In the peak holiday periods (ie Easter, Carnival, New Year, etc.) there's greatly increased demand which also corresponds to longer queues and increased work-load for local car hire staff, all of which are completely avoided with the Europcar Premium Pick-Up service. Gone are the days of having to provide personal details and wait for your vehicle to be cleaned and checked - now you just need to turn up, pick up the keys and be on your way. That's the beauty of Europcar's Premium Pick-up service; it will save you time and stress when all you want to do is get started on your trip!
Founded in the 1950s, Auto Europe is completed dedicated to making sure that every single customer is offered a top-grade car rental experience at the cheapest price on the market. And now, with Europcar's speedy and very affordable Premium key collection and check-in service, there's no more need to hang about in a busy car rental reception area waiting for someone to process your booking. You'll be sitting in your vehicle in just a few minutes and already enjoying your trip!
---
Hire your car with Europcar without the need to wait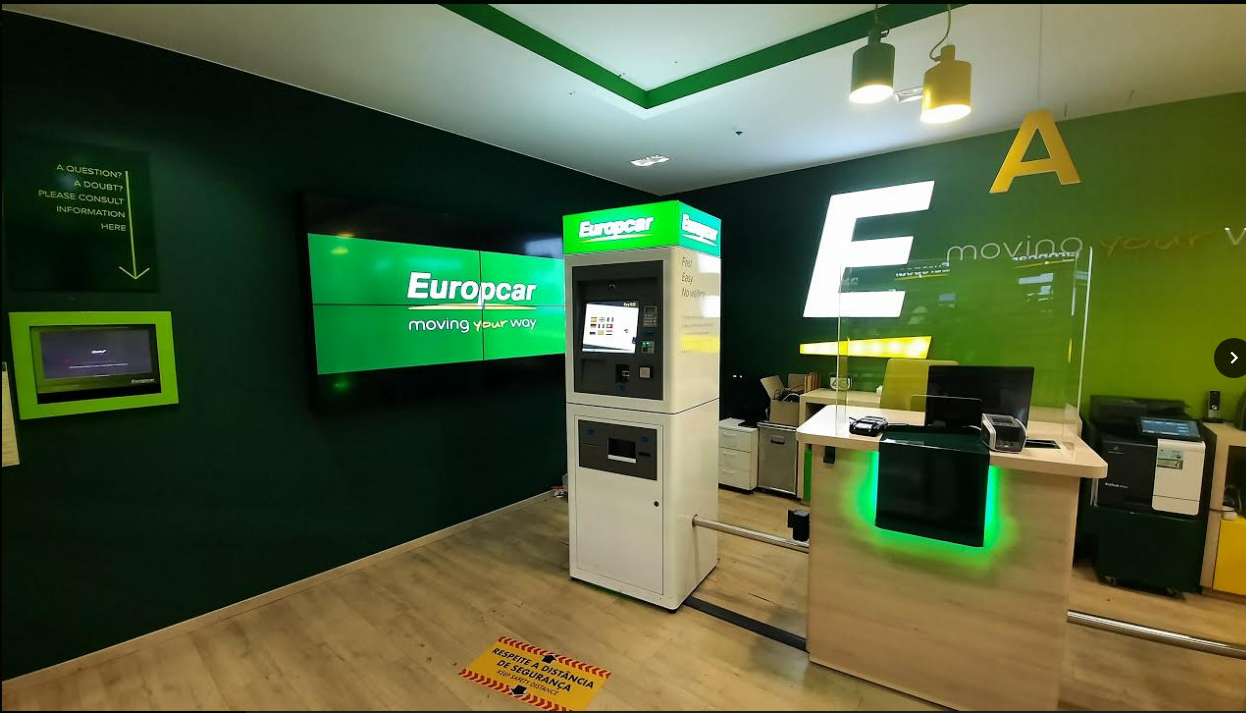 This wonderful new self-service product is the perfect solution for anyone who wishes to save time and effort when they arrive at their destination. With Europcar you can take advantage of the new Premium Pick-up package well in advance by uploading all your travel documents (including your passport, driving licence, etc.) which will then be confirmed along with your pre-payment. After that, you only need to comfirm the electronic validation of your rental contract and accept the terms and conditions.
Once your booking has been finalised, we will send you all the relevant information for you carry out your pre-registration for the self-service online prior to departing for your at your pick-up destination. To do this, you will require the start date of your rental, your e-mail address, voucher number, driving licence, credit card and passport/ID card details. On arrival at your destination, you will need to carry out the following steps in order to be abe to collect the car keys for your car rental with Europcar Premium Pick-Up from the self-service key dispenser;
1. Select your desired language
2. Scan the QR code printed on the voucher or enter your booking number and date of birth
3. Select a vehicle in your chosen category
4. Pay the deposit amount for the fuel with your credit/debit card. You will need to grant credit card authorisation for the deposit, which will be cancelled /refunded at the end of the rental period in accordance with the Terms and Conditions.
5. Pick up your car keys and have a nice trip!
---
Europcar Premium Pick-Up Advantages
✔ Avoid the queues
The Europcar Premium Pick-up service is one of the best methods to collect your vehicle quickly and seamlessly. There's no better car rental system for travellers who don't want to waste time in queues after a long, tiring flight. You just go straight to the pick-up point to get your car without even having to look for the Europcar office on arrival
✔ No small print
One of Auto Europe's key objectives is that each and every customer finishes their trip completely happy with their car rental. Europcar's Premium Pick-up service further facilitates this high level of satisfaction by allowing drivers to pick up their vehicle immediately without any hidden fees, thus ensuring a relaxing and enjoyable car hire experience.
✔ Award-winning staff
Customers opting for Europcar's Premium Pick-up service have no queues or paperwork to contend with before starting their journey. But if something does go wrong on the road, don't worry because Auto Europe's award-winning resevations and customer service teams and well versed in dealing with the unexpected and solving problems efficiently and effectively!
✔ Safety first
Nothing is more important to Auto Europe than online security, which means that any customer who opts for Europcar's popular Premium Pick-up product can relax in the knowledge that all their personal information and papers will remain 100% secure during the validation process.
---
Frequently Asked Questions about Europcar Premium Pick-Up
This section highlights the most frequent questions with regard to the new Europcar Premium Pick-up car rental service, including availability, destinations and what exactly the rate includes. Please keep scrolling to find out all the things you might need to know before confirming your booking with Auto Europe.
---
All the published rates for Europcar's Premium Pick-up car hire package include zero excess damage, theft protection, full-to-full petrol policy, unlimited mileage, full coverage of the vehicle's windscreen, glass, lights and tyres, road-side assistance cover, young driver surcharge and Via Verde automatic toll-payment device (except on the Portuguese islands of Madeira and the Azores), along with a reduction of the deposit and Europcar's Premium Pick-up service.
The Europcar Premium Pick-up service is available in Portugal at the following airports:
1. Lisbon Airport
2. Porto Airport
3. Faro Airport
4. Madeira/Funchal Airport
Lisbon Airport
At Lisbon Airport, you'll find the Europcar Premium Pick-up key dispensers located in the Europcar office on the right in the airport's rent-a-car area (for directions, follow the car rental signs in the Arrivals Hall).
Porto Airport
At Porto Airport you can find the dispensers located inside the Europcar station which can be reached by exiting the airport terminal building and taking the shuttle bus from the RAC bus-stop area.
Faro Airport
At Faro Airport the key dispenser for the Premium Pick-up service is available at the Europcar office that is located in the Rent a car area outside the main terminal building. After leaving the luggage claim area, follow the signs for the Rent a Car Centre and you'll find the dispenser inside the office on the right-hand side.
Madeira/Funchal Airport
At Madeira Airport you need to turn right after exiting the door of the luggage claim area and simply walk a few metres to reach the Europcar Premium Pick-up key dispenser.
The location of your vehicle will be included in the summary of the rental agreement, which will be printed by the key dispenser machine at the time of collecting the keys.
When you arrive at your vehicle, you will have the chance to check whether the information on the documentation provided by the local Europcar supplier (including vehicle condition and fuel or electricity level) is correct. If you do not believe that it is, you can send an e-mail to the address mentioned in clause 10 of the Terms and Conditions of Hire or contact an agent in the car rental pick-up station, if you prefer.