Exclusive members-only benefits - Save up to 25%!
Excited about saving up to 25% on your next booking? Well, we want to spoil you even more with our great membership promotions! Gain instant access to special benefits that are solely for our members. Join our membership program to take advantage of the great deals and more. The whole process is simple – you just need an e-mail address and a password to get full access to our exclusive members-only deals. Already registered? Sign in to gain access now.
UP TO 20% OFF FOR A LIMITED TIME ONLY!
Exciting times ahead! Auto Europe has a special offer for its customers. We're offering big reductions at selected locations all over the world.This fantastic offer is time-limited and valid until Monday, 21st of September 2020. Hurry up and book now to take advantage of this amazing opportunity to save up to 20% on car hire. Please click here for the full terms and conditions.
As an Auto Europe member you are eligible to a discount of up to 5 % off on all bookings you make with us world-wide. You will also be entitled to receive exclusive promotions valid for members-only! Manage all your bookings through the member accounts area at a time that suits you. Making a booking has never been easier with pre-filled information to save you more time. Take advantage of all the benefits by signing up now!
Why Book a Car Rental with Auto Europe
As one of the world's leading car rental brokers, Auto Europe has access to extensive rental fleets at more than 24,000 locations around the world.
Auto Europe has been around for more than 60 years. With years of experience in the industry, Auto Europe is a trustworthy partner for your travels. We can easily find the perfect car for your holidays and business trips. Our main point of focus is the customer and the high quality that we are eager to provide at all times. With our longstanding experience, we can surely guarantee the best service. Whether you are planning your trip with a car, a campervan or a luxury vehicle, at Auto Europe you will find the right vehicle for you. You can easily and safely book all our fantastic offers directly here on our website.
The Best Car Rental Suppliers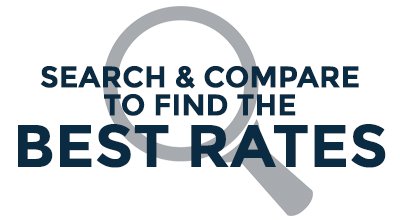 We are often asked how it is possible to offer rental cars at such unbeatable prices. Thanks to our longstanding partnerships with car rental companies from all over the world, Auto Europe is able to provide you with great service at low prices. We cooperate with renowned business partners such as Europcar, Hertz, Avis, Budget as well as with a large number of national, regional, and international companies. This fruitful cooperation is not only a guarantee in the diverse fleets of vehicles on offer, but also their availability and different categories, including attractive prices. Browse through our offer and let us help you choose the best type of vehicle for your travels. You will be spoiled for choice with our wide selection of vehicles ranging from small compact cars, sports and luxury models, to robust campervans and 4x4s.