Health and safety measures for a car rental with Sixt during COVID-19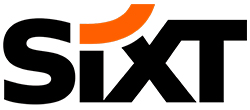 Originally founded in Munich in 1912, Sixt is a family business that entered the car hire industry with just three cars. Throughout the years and despite various setbacks, Sixt has grown into a strong international brand. Sixt AG is currently regarded as Germany's most important car hire company, which makes a car rental with Sixt during the coronavirus a secure and reliable option. Constantly expanding - with Sixt you can benefit from a large fleet of vehicles, an impressive 200,000 plus vehicles worldwide. Sixt has 2,200 rental counters, located in more than 100 countries, with one of the largest fleet of premium cars to choose from.
Through its reliable and long-lasting partnerships, Auto Europe has been in the car rental business since 1954. Along with car hire, we also hire out luxury vehicles, motorhomes and provide a transfer service. Our extensive experience, partnerships and customer service, is unmatched within the industry - providing you unprecedented deals and offers. If you have any questions or would like to place a booking, please contact our reservation agents on +44 123 3225 114.
Car rental with Sixt – Safety measures to protect clients from coronavirus
Being fully aware of the global impact being caused by Covid-19, Sixt understands that to many customers this can cause uncertainty and stress. With the effects of the pandemic being felt daily on both personal and professional lives, Sixt along with government support and swift decisions, aims to help to stem the spread of the virus as much as possible - which makes for a car rental with Sixt during Covid-19 a secure choice.
With this in mind, Sixt has been in constant contact with local government health authorities, creating its very own centralised centre for coordinating its response to the pandemic. All the latest measures put in place serve to limit the spread of Covid-19, protecting its employees and customers as much as possible.
Measures and procedures for cleaning
Intensive cleaning of all Sixt branches to minimise the spread of the virus
Ensuring that all employees adhere to the World Health Organisation (WHO) recommendations, such as, regular and careful hand washing
Seven stage professional cleaning of all Sixt vehicles to minimise the potential risk of transmission.
How does Sixt protect its employees and customers at the rental counter?
Sixt is fully focused on providing and maintaining a safe environment for all its employees and customers during the current pandemic. In addition to the current measures applied, Sixt has also adopted several methods to guarantee social distancing and maintain the high standards and quality of its service. These are as follows:
A limit on the amount of employees and customers at one time within its branches
Adding acrylic barriers at all its service counters
Providing masks for all its employees.
Does Sixt implement additional cleaning measures on vehicles with suspected cases of the Coronavirus?
If there is a suspected case of covid-19 after a vehicle has been rented out, or confirmation that the previous driver or passengers were infected with the new coronavirus, then the vehicle in question will be removed from service immediately. The vehicle will only be made available for rental again once it has undergone several stages of professional cleaning with specialised disinfectants.