Health and safety measures for a car rental with InterRent during COVID-19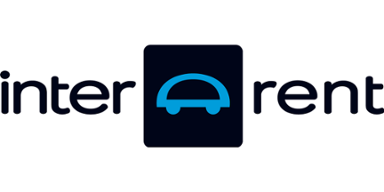 InterRent specialises in cheaper car rental and is the newest rental brand within the Europcar Group. InterRent has office counters in over 40 countries, with a primary focus towards airports and train stations. With a fleet of more than 22,000 vehicles, InterRent offers its customers the perfect balance between quality service whilst at a low cost
Auto Europe is present at more than 24,000 locations, across 180 countries. Booking through us not only provides great quotations, but also a customer service you can rely on. This is made possible due to the strong working relationships that we have built up throughout the years with many local, national and international car rental brands. InterRent is one of our trusted car rental suppliers, and as such we are extremely confident that a car rental with InterRent during the coronavirus pandemic is a safe option. If you have any questions or would like to find out more about the current InterRent fleet then contact our reservation agents on +44 123 3225 114. Our reservation agents are also able to place any booking you may need.
Car rental with InterRent – Safety measures to protect clients from coronavirus
As we transgress this difficult period, many are looking at different ways to travel more securely and safely. To this end, InterRent has maintained a high standard of cleanliness and security measures on all its vehicles. This is to ensure that all its customers and employees are not put at risk of potential contagions. Disinfecting vehicles between bookings makes a car rental with InterRent during Covid-19 a secure and safe option.
Measures and procedures for cleaning
All of the Europcar Group of companies, including Europcar, Goldcar, InterRent and the GoCar Sharing Service, has implemented the following security procedures to ensure your safety. After each rental, vehicles are carefully cleaned and disinfected. A "Zero Contact" policy was introduced between employees and customers. This means that customers will now receive their vehicle keys in a sealed envelope – avoiding the potential for cross-contamination.