Hertz Announcement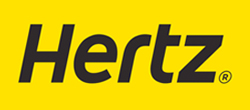 We were notified on the 22nd May 2020, by Hertz management and international media that the company had applied for Chapter 11 of the United States bankruptcy law. This step allows Hertz to continue trading as normal, whilst undertaking restructuring of its business and debts. Numerous companies in the US, including, General Motors, National and Alamo car rental, have previously successfully overcome this situation.
This process affects Hertz USA only – Hertz and its franchises in other countries are not affected by the filing. These continue to operate as normal.
Ultimately, this means that for Auto Europe customers, operations with Hertz will continue to function as normal. Auto Europe is monitoring the situation, and if it is deemed necessary to alter the car rental company, we will contact affected customers beforehand and offer appropriate alternatives.
Health and safety measures for a car rental with Hertz during COVID-19
Hertz Corporation is a subsidiary of Hertz Global Holdings Inc. This includes the car rental companies Hertz, Dollar, Thrifty and Firefly. Together they provide around 10,200 global rental counters, in addition to franchisees in North & South America, Europe, Caribbean, Africa, Middle East, Asia, Australia and New Zealand. Being one of the largest car rental companies, it is no wonder that the Hertz brand is one of the best known and trusted global brands. This makes a car rental with Hertz during the coronavirus a secure and viable option.
Auto Europe has been present in the car rental market for over 60 years. Having developed partnerships with numerous local, national and international car hire suppliers, we are able to provide exceptional quotations, customer service and vehicle options. Along with car hire, we also provide luxury car hire, motorhome hire and a transfer service. Our customer service is available to assist you throughout the whole rental period and beyond. If you have any questions or wish to place a booking, contact our reservation agents on +44 123 3225 114.
Car rental with Hertz – Safety measures to protect clients from coronavirus
All Hertz rental counters are open during normal business working hours. Stringent health and safety measures are being implemented to keep customers and employees safe. All the adopted measures are in line with the latest guidelines as provided by local health authorities and the World Health Organisation (WHO). Hertz has also implemented a new cleaning regime on all its renal vehicles in order to prevent and reduce the risk of contagion.
Measures and procedures for cleaning
In addition to methods already applied on a daily basis, new cleaning rules have been implemented on all vehicles, making a car rental with Hertz during Covid-19 a safe option. These rules include the cleaning and disinfection of vehicle interiors and exteriors – with a primary focus on frequently touched surfaces. This signifies that areas such as, the steering wheel, gearstick, mirrors and handles, are thoroughly cleaned with a recommended disinfectant between rentals. If Hertz is informed of a previous driver or passenger being infected, the vehicle in question will be removed from service and quarantined for the advised period.
Measures adopted for each Hertz car rental
Surfaces with frequent contact, such as, the steering wheel, gearstick, control panel, dashboard, mirrors, seatbelts, keys, etc, are disinfected and cleaned thoroughly with soap and water
Soap, water and clothes are changed frequently
Single-use products, such as paper, are disposed of properly
After parking the vehicle, all touched surfaces are cleaned one last time
Vehicle keys are cleaned with a disinfected between each rental
Disposable gloves are used in the process of preparing each rental vehicle
Between the opening times of 08:00 and 16:00, all frequently touched office surfaces are cleaned twice.
NEW: The adoption of a new label "Hertz Gold Standard Clean"
Look for the new "Hertz Gold Standard Clean" cleaning label on all Hertz car rental vehicles. This certification seal is proof that you will be the first person to use the vehicle after it has been thoroughly cleaned and disinfected.