Health and safety measures for a car rental with Europcar during COVID-19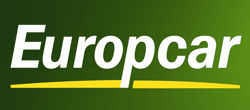 Founded in 1949, the Europcar Mobility Group was initially named "The Automobile Subscription" – it wasn't until 1951 that the company changed its brand to Europcar. Created in Paris by Raoul-Louis Mattei, Europcar has since grown into one of the world's leading car rental companies. As a major player in Europe, a car rental with Europcar during the coronavirus is an excellent choice, especially if you're worried about your safety and vehicle hygiene. The company not only has its own branches, but also franchisees and partnerships across more than 100 countries – allowing it to rent out millions of vehicles per year. With over 60 years of industry experience, Europcar's main markets are Germany, the UK, France, Italy, Spain, Australia, New Zealand, Portugal, Belgium and Austria. Europcar's success is primarily based on its extensive market experience and the large fleet of vehicles on offer, which consists of over 200,000 vehicles.
Through Auto Europe, you'll be able to access Europcar's best global car rental offers, together with great customer service and a large fleet of vehicles to choose from. With the possibility to book your rental car online in more than 180 countries at 20,000 locations, we're sure you'll find the right deal for your next holiday. Place your reservation today either via our secure online booking engine or contact our reservation agents on +44 123 3225 114.
Car rental with Europcar – Safety measures to protect clients from coronavirus
During these uncertain times in which health authorities are trying their utmost to minimise the impact of Covid-19 on our daily lives – but still trying to keep us all safe - Europcar sees itself as a key company and service provider. By providing essential services and contributing to the mobility of people and goods, such as, that of food and medication, the company considers a car rental with Europcar during Covid-19 as a safe and secure alternative to other means of transport.
Europcar to date has seen an increase in van and car rentals across all its sites. This increase in part is due to the increased delivery requirements of some companies and as an alternative by many to local transport. Due to this, Europcar aims to continue to offer its vehicle rental services to its customers with added safety and flexibility during the current pandemic.
Measures and procedures for cleaning
The safety of all customers and employees is a priority for Europcar – offering high quality and safe vehicles. The average rental car age is between four to eight months, with each vehicle being inspected and fully disinfected between each rental. In addition to the increased cleaning and disinfection of all the vehicles, Europcar has also focused on disinfecting all its branches – namely, frequent cleaning of common areas, such as, counter surfaces. A "Zero Contact Policy" has also been adopted, which means, all vehicle keys are disinfected and placed in a sealed envelope before being handed over to the customer.
It's also worth mentioning that drivers can now take advantage of the innovative Europcar Premium Pick-up product, a time-saving self-service system that facilitates instant pre-registration and offers a fast-track key collection procedure from an on-site key dispenser, thus enabling travellers the chance to pick up their vehicle and begin their onward journey in a few minutes without the need to wait in queues.
Frequently Asked Questions
Can I travel to other European countries with my car rental?
Europcar does not currently have any additional travel restrictions imposed on its rentals. However, we recommend checking with the local authorities for any possible travel restrictions imposed in the country of hire or if planning to enter another country.
Can you guarantee that I will not be infected by renting a car? Additional cleaning methods implemented on vehicles between rentals.
All vehicles are thoroughly cleaned between each rental period. Europcar has adopted additional cleaning methods to combat Covid-19, which include disinfecting contact services inside and outside of the vehicle.
What is the pick-up and drop-off procedure during the Covid-19 pandemic?
Only two customers are allowed inside the rental office, with only one customer per rental at the counter. This does not apply to customers with reduced mobility – in this case, one customer plus one helper is permitted at the counter.
To keep other customers and employees safe, we ask that you keep to a minimum of 2 meters safety distance. Please wait until you are asked to place your documents on the counter, before returning to maintain a safe distance.
Wait an additional five minutes in order to allow Europcar staff to clean its vehicle surfaces, check its condition and complete the rental agreement.
During this pandemic, Europcar has adopted a contactless return service, in which the vehicle condition is confirmed verbally and the following annotation is placed on the return documents: Covid-19 (Return) – No Signature Required.
What happens if I test positive for Covid-19? The Covid-19 test was positive and I must stay in quarantine.
If you become infected during the course of your car rental with Europcar or if you suspect that you or any of the passengers are infected, and you cannot return the car rental, please contact Europcar immediately. The rental vehicle will then be placed into a 9-day quarantine to minimise the chances of infecting other renters. The vehicle will remain with your during this period, but you will not be charged for these days (applied only from the day you inform Europcar). Please do not use or touch the vehicle during the quarantine period. If you fail to return the rental car without notifying Europcar of a valid reason, you will incur a charge for any additional days.