Health and safety measures for a car rental with Avis & Budget during COVID-19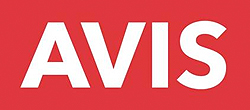 The Avis Budget Group is a leading provider of car rental services in the global market. Avis, Budget and Zipcar are three of the companies that together form part of this group. Together they are present in over 11,000 rental locations in around 180 countries. The Avis Budget Group also incorporates many regional car rental companies in Europe, South America and Australia, such as, Maggiore, France Cars, Apex and Payless. The group as a whole has more than 75 years of global car rental sector experience, with one of the largest rental car fleets in the world. As a group, its main objectives are innovation and improving mobility, with the safety of your car rental at Avis and Budget during the coronavirus especially important during the current pandemic.
Auto Europe was established in 1954 as a car rental broker with the sole purpose of providing great prices and customer service worldwide, in addition to providing a large selection of vehicles to choose from. Our partnership with Avis and Budget goes back many years, and as such we are confident that a car rental with Avis or Budget during the Covid-19 crisis is a good option.
Why not place your reservation using our secure online booking engine, in three-easy steps you can compare quotations, vehicles, add-ons and book. Alternatively, please contact our reservation agents on +44 123 3225 114 if you have any questions or wish to make a reservation.
Car Rental Avis & Budget - Safety measures to protect clients from Coronavirus
With the coronavirus pandemic dominating recent news, the Avis Budget Group has implemented new cleaning protocols for all its fleet and offices during the Covid-19 crisis. This will enable its customers to travel with greater safety during the pandemic.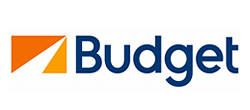 Avis and Budget both follow the latest guidelines as set out by the World Health Organisation (WHO), in order to respond to the rental needs of its clients, without compromising on the health and safety of its employees and customers.
Measures and procedures for cleaning
Both Avis and Budget have adopted new policies on cleaning its vehicles after each rental, with greater attention paid towards areas with greater contact, such as, steering wheel, door handles, dashboard, gearstick, handbrakes and more. This method should provide a greater degree of safety with your car rental at Avis and Budget during the Covid-19 crisis.
The rental counters are also cleaned regularly with a recommended disinfectant, with particular attention being paid to areas of increased contact, such as, light switches and counter surfaces.
Workers are told to stay at home if they are feeling unwell, and to contact the local health authorities if necessary. In addition, workers are reminded to constantly wash their hands whilst on duty.