Health and safety measures for a car rental with Alamo during COVID-19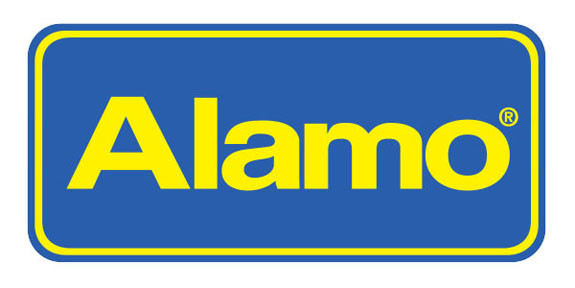 Alamo first opened its car rental business in 1974, in the state of Florida, USA. With only four rental car counters, Alamo was eventually incorporated into Enterprise Holdings in 2007 – together with National and Enterprise. The group is managed by the Taylor family, with its headquarters in St. Louis, Missouri. Alamo focuses its car rental service on the travel sector, providing tourists with a pleasant car hire experience. National concentrates its car rental service on the premium sector of the industry, whilst Enterprise, is present in various global destinations and offers several advantages to its customers.
Alamo provides offices in numerous global locations, from the USA, Canada, South America, Africa, Europe, Asia and Australia, to New Zealand. The company also offers a large fleet of vehicles to choose from, allowing its customers to choose a more suitable vehicle for their travel plans. Alamo's primary mission is to offer all its customers an affordable and comfortable car rental experience.
Founded in 1954, Auto Europe acts as a global car rental broker. Having built strong partnerships with many local, national and international car rental suppliers has allowed us to provide great prices, excellent customer service and provide a large fleet of vehicles to choose from. With our collaboration with Alamo dating back several years, we believe that a car rental at Alamo during the Coronavirus pandemic, will allow you to travel safely and reliably during this current climate.
If you have any further questions or would like to make a reservation, then please do not hesitate to contact us on +44 123 3225 114 or via email. Our trained reservation agents are available to answer any questions you may have.
Car rental with Alamo – Safety measures to protect clients from coronavirus
Alamo's main priority is the safety of all its employees and customers. As such, Alamo is constantly up-to-date with the latest coronavirus developments provided by the World Health Organisation (WHO) and local health authorities. Alamo has implemented regular cleaning and safety methods at all its rental counters, such as frequent hand washing and advising employees to stay home when sick. Other additional methods have been employed, such as, social distancing and a limit on the number of customers allowed into its offices and vehicles. In summary, a car rental with Alamo during the Covid-19 crisis provides a safe and clean environment for all its customers, adhering to stringent health and safety protocols.
To minimise contact, some Alamo locations are now offering additional rental options. Now you are able to request your car rental to be delivered directly to you, or opt to be picked up at a curbside location.
Complete Clean Pledge – Promising you the highest standards in cleanliness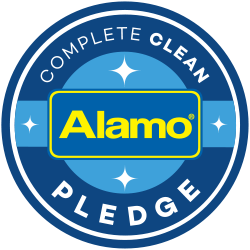 During this period the effective cleaning of its offices and vehicles is paramount, with Alamo taking its cleaning methods very seriously. Alamo has therefore adopted additional cleaning and disinfection methods in accordance with instructions from local health authorities. This is to make sure that your car rental with Alamo during Covid-19 is as safe as possible. These measures include the frequent cleaning of surfaces, such as office desks, door handles and bathroom facilities with recommended disinfectant products. In addition, Alamo has implemented a training course for all its employees with the focus on cleaning vehicles properly and emphasising on the importance of cleanliness during the current pandemic. We would also like to reinforce the fact that all vehicle interiors are cleaned with a recommended disinfectant, namely, the surfaces with most contact.
The "Complete Clean Pledge" promises the highest standards of cleanliness and safety during its rentals. In essence, this means that in addition to the already mentioned cleaning regime, further steps are carried out to make sure you travel in total safety. After washing and vacuuming the rental vehicle, the interior and exterior of the car is thoroughly cleaned. All frequently touched areas of the vehicle are cleaned with approved disinfectants. This includes the dashboard, steering wheel, consoles, cup holders, compartments, seats and doors. A complete overview of the cleaned vehicle areas can be seen below.